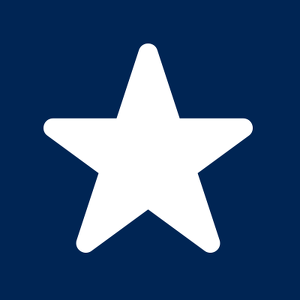 Baby Heartbeat
Our team fundraising page
To date, team Baby Heartbeat has raised over $14,000 for Children's - how amazing is that?? We are looking to close in on that $20,000 mark this year, will you help?
Almost 31 years after my open-heart surgery and 8 years after I stopped going to Children's for check ups, team Baby Heartbeat is looking forward our 5th year of fundraising for the cardiovascular program at Children's! It is the best way to give back to this organization and our support means Children's and the Heart Clinic can continue to do amazing things for many others!
If you're new to our fundraising efforts, I started Baby Heartbeat in 2014 as a way to give back to an organization has had an undeniable impact on my life. I was diagnosed with an atrial septal defect and a ventricular septal defect in 1987. At five months old, I had open heart surgery to repair them and I remained a patient at Children's well into my adult life; frequenting Children's for check up's and tests. I was issued a clean bill of health in 2010, shortly before the retirement of my life-long pediatric cardiologist, Dr. Amarjit Singh. 
It's easy for me to sum up my experience in a few short sentences, but ultimately it's because of Children's that that part of my story is so short, and the rest of my story continues on. I am so thankful to be able to add to it each day, much of that I attribute to my friends over at Children's! 
Please join us in supporting this AMAZING group! THANK YOU! -- Sara Hanzlik
Team name inspired by The Suburbs' "Baby HeartBeat" (1980).
Our Supporters
Anonymous

June 2018

$30.00

Matthew Hanzlik

Cheers to another successful walk this year. Congrats Sara!

June 2018

$30.00

Carolyn Hanzlik

Congratulations on another goal reached! Keep up your amazing passion for this cause.

June 2018

$250.00

Bill Hanzlik

Congratulations Sara on another year exceeding your goal!

June 2018

$500.00

Mosquito

June 2018

$100.00
Bill Hanzlik

Congratulations Sara on another year exceeding your goal!

June 2018

$500.00

Tommy Ralston

May 2018

$500.00

Ann Murray

May 2018

$500.00

Gaylen Harms

Go Sara!!

May 2018

$500.00

Carolyn Hanzlik

Congratulations on another goal reached! Keep up your amazing passion for this cause.

June 2018

$250.00