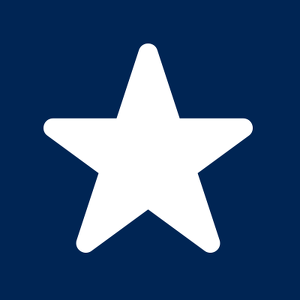 Maddie's Marchers
Maddie's Marchers Team Page
Madison Grace was born on 10/28/2015 with several CHDs – critical aortic stenosis, endocardial fiber elastosis (EFE) leading to left ventricle dysfunction, parachute mitral valve, and patent ductus arteriosus.  We were lucky to have found out about Madison's condition during an ultra sound at 34 weeks.  The day after Madison was born she had a balloon procedure for her aortic stenosis.  The procedure went very well, but with Madison's EFE she struggled to regain heart function without cardiac IV medications.  It took a few tries, but we were able to find the right "cocktail" of oral heart medications so she could come home after 73 days in the hospital.  Along with Madison's CHD, she had to get a feeding tube, she was in a brace for hip dysplasia for 7 months, used a walker for 6 months, and now has small braces to help with support.
When Madison was still in the Cardiac ICU we completed a genetic test to determine if there was anything that was  underlining due to her many "unique" complications. The genetic test we completed came back inconclusive, so we continued to manage all her specialties as individual items.  As parents, we felt there could be more to her diagnosis so we completed a much deeper dive into Maddie's genetic make-up and completed Exome gene sequencing.  The test results came back positive that Maddie has Kabuki Syndrome.  It was hard to learn she has an overlying condition, but at the same time it has been a relief to help explain her "unique" health issues.  With her new diagnosis, we had to add a few more specialties to her already long list, but right now it looks like we will continue to monitor on an as needed basis.
Madison is doing fantastic and continues to hit new milestones and show her sassy personality. This summer into the late fall, Maddie used a walker to get around, the week before Christmas Madison took her first steps on her own – BEST CHRISTMAS GIFT.   Eating is still a struggle at times, but she has made great progress and continues to move in the right direction. We still have Maddie's feeding tube, but hope to get it out in the next 6 months.  As for Maddie's therapies, we have graduated from PT, Feeding, we are going to take a break from OT this summer J, and she tested in the "typical" range for speech.  We continue to have 6 month appointments with Cardiology.  We are so grateful to our cardiologist who continues to have realistic, but optimistic approach with Madison's care. 
Madison continue to "beat to her own drum", which is wonderful - but challenging at times.  As her cardiologist has said in the past, "Let's continue to ride this wave."
Please help us support the Children's Heart Clinic Program.
Becca Cota

Connor Cota

Makenna Willhoite

Madison Willhoite
Our Supporters
Cargill Incorporated

September 2018

$1,000.00

Laurie Gillingham

June 2018

$25.00

Steve and Susan Paquette

May 2018

$500.00

Katie Madline Galvin

April 2018

$25.00

Abe and Jamie Henningsgaard

April 2018

$50.00
Cargill Incorporated

September 2018

$1,000.00

Justin Willhoite

April 2018

$700.00

Steve and Susan Paquette

May 2018

$500.00

Greg & Sheila Willhoite

April 2018

$500.00

Andrea Brockman

April 2018

$300.00