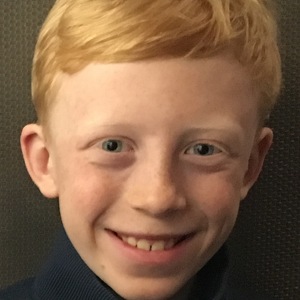 Evan's Avengers
Walking to end Pleuropulmonary Blastoma!
Evan was diagnosed with pleuropulmonary blastoma (PPB) when he was just 7 months old.  Only a handful of children are diagnosed annually with this childhood lung cancer, but our family was beyond blessed that Children's Hospitals and Clinics of MN house the world's experts on the maglignancy, and in the last nine years, this team has made remarkable strides in early diagnosis and treatments.
The funds our team raises will specifically go to this research.  We are so very grateful for your support!
Evan is healthy, kind-hearted and the love of our life.  What a journey.  Let's walk to help any child who suffers from cancer - it's nothing anyone should have to endure.
Blessings to all of you!
Jeremy, Lindsay, Evan and Edward
Heidi Rousseau

Jacquelyn Ginter

Jordyn Ginter

Lindsay Best

Chris Rousseau

Scott Rousseau

Spencer Rousseau

Charlie Best

Giorgio Petri

Lindsay Ginter

Edward Ginter

Andrew Lovaas

Jeremy Ginter

Scott Swenson

Jane Swenson

Jeff Shiu

Victoria Ginter

RICHARD GINTER

Nick Tikalsky

Lauren Tikalsky

Laney Tikalsky

Kevin Best

Laura Bauer

Mary Best
Our Supporters
Victoria Ginter

We love you! Great Aunt Nancy and Great Grandma & Grandpa Schmidt

June 2018

Adam Schwebach

June 2018

$100.00

Owen and Laurie Hamre

June 2018

Ronald Isham

I hope you lead a blessed life and inspire others with your spirit and courage.

June 2018

Anonymous

June 2018
Susan Swenson

Although we cannot be present for the event, we will be there with you in spirit to raise monies for PPB research. Our prayers are with those who are suffering with this rare cancer. Love , Susan Swenson STEPHEN Davenport

June 2018

$1,000.00

Geneva Capital, LLC

May 2018

$500.00

Gary Petersen

June 2018

$250.00

Adam Schwebach

June 2018

$100.00

Jennifer Montero

May 2018

$100.00