Team Grumbledore
September 28, 2020 - September 29, 2020
Team Grumbledore's Fundraising Page of Absolute Power
Let's Do It
Hi! We've been supporters of Bikes Not Bombs for many years. For their international efforts, local youth programs, and most recently as a sponsor of the Ride for Black Lives, we're proud of the work they do to bring social change and support through our favorite two-wheeled vehicle. 
We know that this has been a tough year for many, so if you've been negatively impacted by the ongoing Covid-19 crisis, please feel no pressure to give. We've got your back.  
If you, like us, have been fortunate enough to not be financially challenged by this (work from home tech people, say hi!), please consider helping us reach our fundraising goal for this great Boston organization.  

Because of the need for social distancing, our entire Team Grumbledore (Ages 42, ???, 15, 13, 11, and 9) will be riding 30 miles somewhere in Massachusetts the week of the event.  We'll post more info and pictures as we prepare!  This will be a new record distance for our youngest two riders. 
Finally, to show our own commitment, we'll be matching the first $1,000 we raise with our own funds.  
Thanks! 
Photo Gallery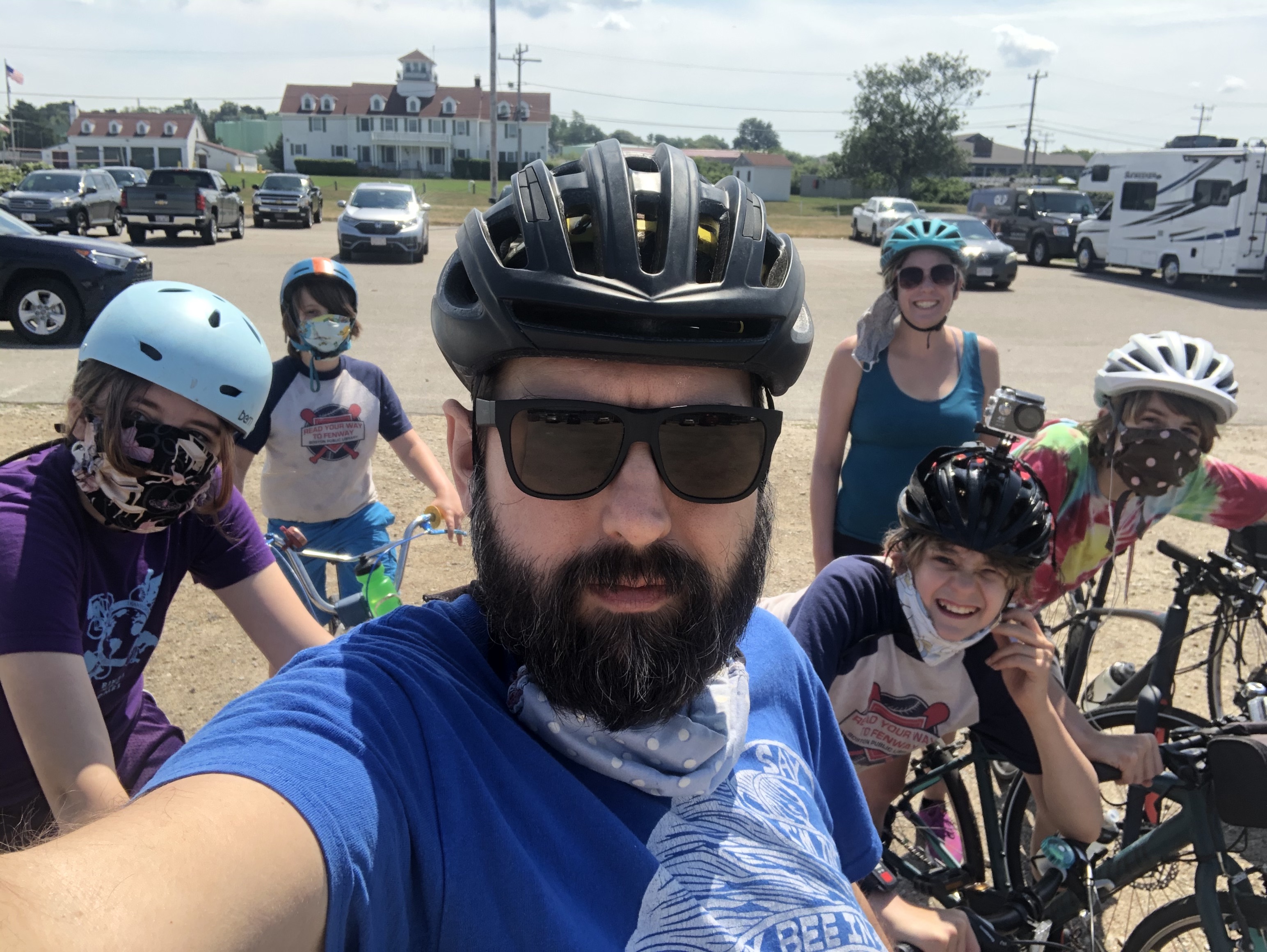 Team Grumbledore prepping for a training ride
OS

Oliver Stevens

ES

Eliot Stevens
0
days
0
hours
0
mins
0
secs
Our Supporters
Ivy Anthony

Woohoo!! Go Stevens family!

September 2020

$105.00

Carol Nathan

you go, girl!!

September 2020

$52.50

Luke Stevens

September 2020

$1,050.00

Jeffrey Orlin

September 2020

Caitlin Bailey

September 2020

$105.00
Luke Stevens

September 2020

$1,050.00

Ivy Anthony

Woohoo!! Go Stevens family!

September 2020

$105.00

Caitlin Bailey

September 2020

$105.00

Irene Lutts

Go Team Grumbledore!!! Ride on and ride far.

August 2020

$105.00

Carol Nathan

you go, girl!!

September 2020

$52.50