Research Brings Hope to People Living With a Rare Disease
A disease is considered rare when it affects fewer than 200,000 Americans at any one time; however, due to their relative obscurity, rare diseases are more difficult to diagnose and often more deadly.  Rare diseases affect more than 350 million people worldwide. Thirty percent of children affected by rare diseases will die by their fifth birthday.  Increased awareness and funding is necessary to combat rare diseases so that fewer young lives are lost – and we need everyone's help.
Funds raised through donations to this page will help support research of rare diseases at Nemours Children's Health System. Because very little government funding is provided for pediatric research, we feel strongly about philanthropy and helping the community understand the significance of donated funds as it relates to medical research.

For any questions regarding donations or fundraising for Rare Disease Day, please contact Sue DeNardo by phone at (302) 651-4297 or email at susan.denardo@nemours.org.  Checks, made payable to Nemours, can be sent directly to:
Nemours Fund for Children's Health
Shands House
1600 Rockland Road
Wilmington, DE  19803
Please specify in the memo section that you are supporting Rare Disease Day and which team, if any, you are supporting. 

Questions about the event?  Please contact Terry Pedicone at (302) 651-6819 or terry.pedicone@nemours.org.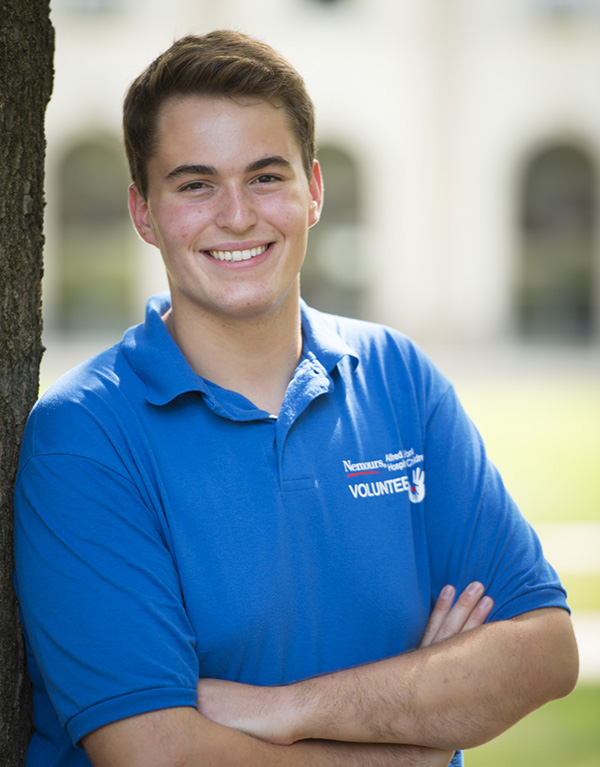 Meet our 2020 Patient Ambassador
James Edwards, a junior at Salesianum School, will serve as Ambassador for the 2020 Rare Disease Day at Nemours/AI DuPont Hospital for Children.  For the next year, James will raise awareness and funding for rare diseases by sharing his story, and helping others with rare diseases realize that they can lead exceptional lives. Read more...