2021 Dapper Dads Challenge & Fashion Show

Congratulations to Joel Conn for winning the 2021 Dapper Dad Challenge and Fashion Show!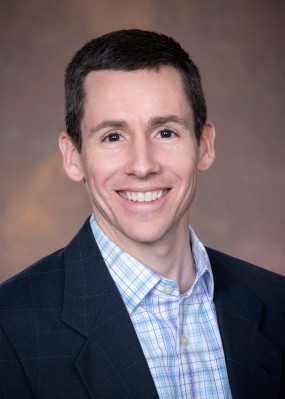 Below are the 12 Dapper Dads who will be listed in our 2022 Dapper Dads Calendar! Congrats, Dads!
1. Joel Conn | 5,609 Votes
2. Chris Mathews | 4,730 Votes
3. Bill Burke | 3,490 Votes
4. Greg Walthorn | 3,302 Votes
5. Nick Ottney | 2,949 Votes
6. John Dallas | 1,994 Votes
7. Tony Bailey | 1,754 Votes
8. Andrew Brisbo | 1,487 Votes
9. Bill Hallan | 1,381 Votes
10. Steve Robinson | 1,250 Votes
11. Paul Speaker | 1,204 Votes
12. Mark Koerner | 1,119 Votes

Support your favorite Dapper Dad (or Dads)! Every dollar raised supports the physical and psychological health of the women in mid-Michigan. 
Each vote is $5 and represents a tax-deductible donation to the Sparrow Foundation
Fashion Show Finale Details
Under the tent on Washington Square at Kositchek's in Downtown Lansing
Date: Sept. 23, 2021
5:30 VIP Reception
6:30 General Admission & Doors open 
Vote for your favorite Dads until the end of the runway show.
Parking: Complimentary use of the surface lot behind First National Bank of Michigan is available at the corner of Grand and Michigan Ave. You can enter the lot off of Grand Ave.  
_______________________________
The Dapper Dads Challenge and Fashion show consists of a campaign for online votes from the community, and the Dapper Dad's Fashion Show, which is the culmination of the challenge. Each vote costs $5 and is 100% tax-deductible; all proceeds support the mission of women's health. The suite of Dapper Dads in 2018 raised nearly $1,000,000 to benefit the health of women in our community. 
Since its inception, this popular event hosted by Women Working Wonders (W3) and the Sparrow Foundation, has raised more than $4.1 million in support of the physical and psychological health of women in mid-Michigan. Every year, local community leaders and professionals, who are passionate about supporting women's health in our region, are recruited to be a new suite of Dapper Dads and Dudes.
Founded in 2002 by Lansing entrepreneur Virginia Hilbert, the Sparrow Foundation's Women Working Wonders (W3) Committee works tirelessly to support the physical and psychological health of women in mid-Michigan.  The committee comprises more than 35 professional women from the Greater Lansing area. With the generous support of our community, W3 has raised more than $4.1` million for initiatives that advance women's health. Its signature fundraisers are The Dapper Dads Challenge and Fashion Show, and Art a la Carte.
Thanks to community philanthropy, W3 supported/funded projects include:
A $250,000 MicroSelection HDR V2 that reduces radiation treatment for Patients

A state-of-the-art stereotactic breast biopsy machine for Sparrow's Radiology Department.

A dedicated room for the compassionate treatment of sexual assault victims.  

A Transition-to-Hospice Program that helps terminally ill Patients and their families ease into end-of-life care.

An Infant Bereavement Program for the heartbreaking times when parents lose a newborn. 

Pocket-sized cards outlining symptoms of heart disease and stroke specific to women, created and distributed throughout the region.

A comfortable (and comforting) family lounge in Sparrow's Neurosciences Center.     

Softer, more comfortable examination gowns for women undergoing mammograms at Sparrow.      

A lactation clinic at Sparrow to assist mothers who may have challenges breastfeeding their new babies.        

The creation of the Deb Atkinson W3 Endowment 

A $1 million pledge to Sparrow's new Herbert-Herman Cancer Center 
Women Working Wonders and the Sparrow Foundation would like to extend a very special thank you to all of the Dapper Dads and Dudes who give their time and their talents to compete in this challenge; also to our generous partners, Kositchek's and Delta Dental, whose support of this event is so greatly appreciated; and finally, to our volunteers, without whose hands and hearts, this annual event would not be possible.  
All proceeds are helping to raise funds for a new dedicated ultrasound room and equipment/technology at the Sparrow Medical Group's (SMG) Women's Health Practice located in the Sparrow Professional Building.
HOSTED BY

PRESENTING SPONSOR

RUNWAY SPONSOR

LIVE CHECK PRESENTATION

IN-KIND SPONSORS

YMCA
Pricing:
$60: VIP Guest
$30: General Admission
The Sparrow Foundation is unable to offer refunds. If you register but are unable to attend, please feel free to invite a friend to take your place at the event, or the cost of your registration can be changed to a 100% tax-deductible donation.
Sparrow Foundation Vice President on Dapper Dads
Our Newest Participants
TB

Tom Bres

KS

Karen Schroeder

CK

Cindy Kosloski

JG

Jennifer Gillespie

PG

Pat Gillespie

MS

Marti Samsel

VH

Vicki Hamilton-Allen

RG

Rosemarie Glynn

MN

Michael Neirink

DN

Diana Neirink
View All
Check out these great videos from years past!
Thank you to our Generous Sponsors!
Interested in becoming a sponsor
for the 2021 Dapper Dads? 
Please contact Cindy Watters, Senior Gift Officer, at cynthia.watter@sparrow.org or 517.364.3620.