Meet Apollo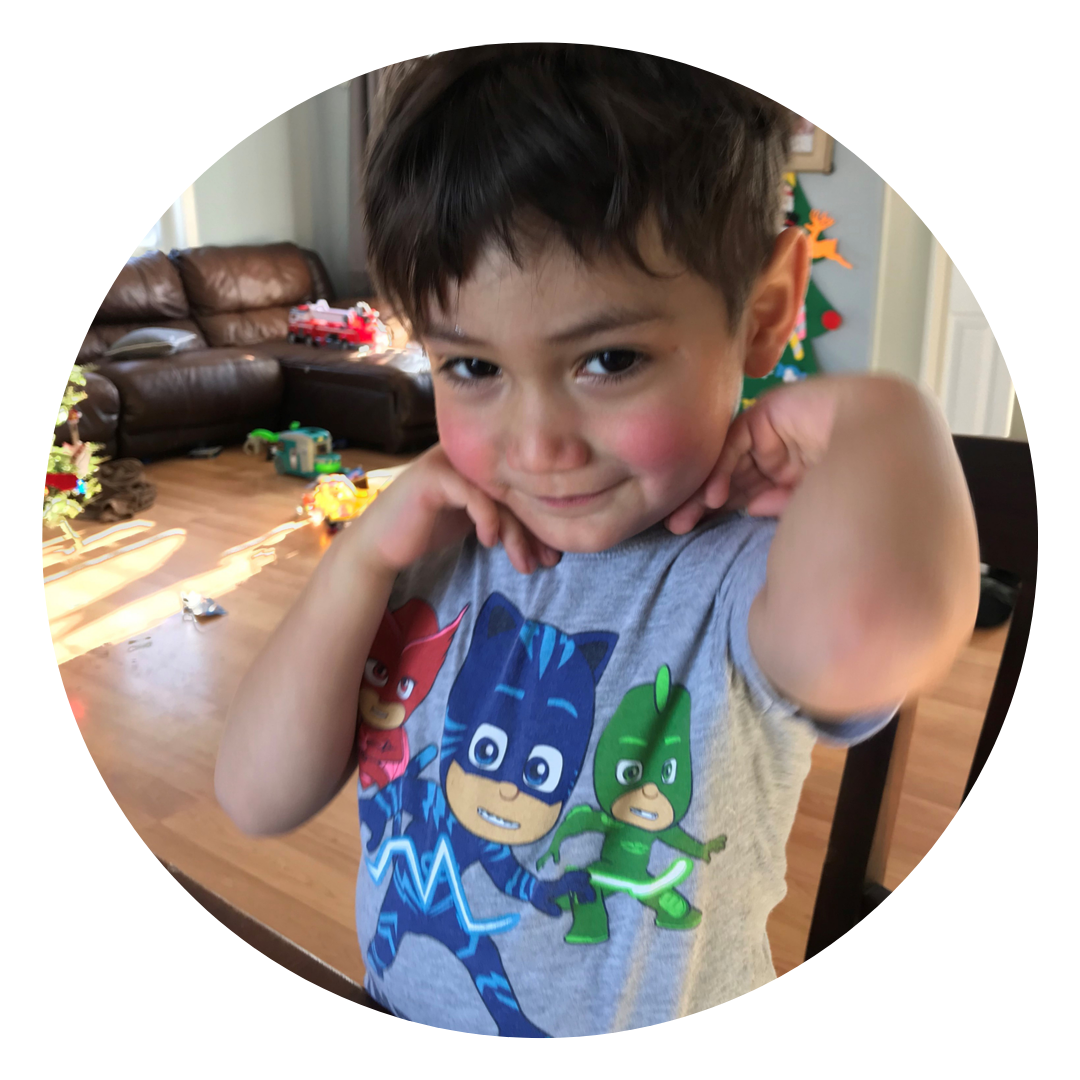 Apollo is a vibrant, determined strong minded 3-year-old who is way too wise for all he has been through. He has an extreme love for anything super hero related, but he especially loves lady super heroes, his favourite being Wonder Woman. He also loves Disney Princesses, some of his all-time favorites being Moana and Elsa/Anna.
To learn that The Dream Factory is going to make Apollo's dream come true to meet his favourite princesses and superheroes will put the ultimate smile on his face. It will allow him to enjoy just being a little guy with a big dream and forget all the needle pokes and yucky yum yum (that's what we call his meds).
Meet Logan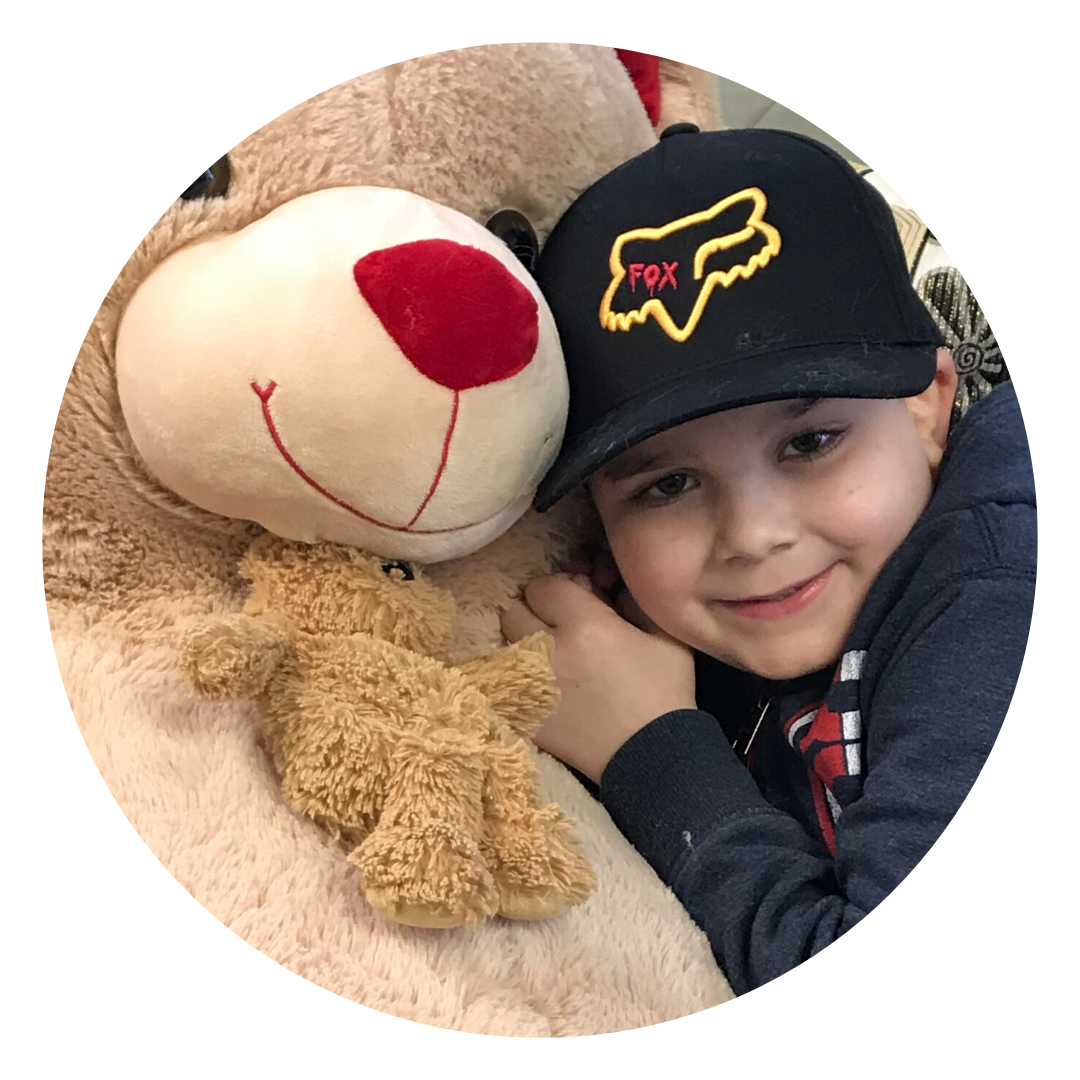 Logan is currently 7 years old and lives in Neepawa, MB with his parents and 2 siblings. Logan was diagnosed in November 2017 with Non Hodgkins Lymphoblastic Lymphoma. Logan has appointments 3-4 days a week, and it's expected that his chemo will continue for the next two and half years.
When thinking about his dream, Logan knew right away that he wanted to visit Disney World with his family to meet his absolute favourite character - Lightning McQueen. When he's feeling a little bit better, Logan will get to join "Lightning McQueen's Racing Academy" and have an absolute blast learning to become a champion racer.
Deadlifts for Dreams is BACK!
After raising over $24,000 in 2019 - Deadlifts for Dreams 2 will once again bring together some of Manitoba's strongest to raise funds for a little boy in our community who knows the true meaning of strength.
Deadlifts for Dreams 2 is the 2nd annual powerlifting meet, with events held at Midtown Barbell (349 Wardlaw) in Winnipeg and Anytime Fitness (3000 Victoria Ave) in Brandon, both in support of The Dream Factory.
On March 28th, 2020 (Winnipeg) and April 5th, 2020 (Brandon), lifters from all over Manitoba and North America will help lift the spirits of two families going through an incredibly difficult experience.
We invite you to join us - as a lifter, a sponsor, donor, or spectator. Together, we will make Apollo and Logan's dreams come true.
Note: Registration is for either the Winnipeg or Brandon event. If you would like to participate in both meets, please contact Andrew at The Dream Factory directly at andrew@thedreamfactory.ca
---
Event Details - Winnipeg
Date: Saturday, March 28th,2020
Location: Midtown Barbell (349 Wardlaw Ave, Winnipeg, MB R3L 0L5)
Weigh-In Time: 8:30 AM – 9:15 AM at Midtown Barbell
Rules Meeting: 9:15 AM
Lifting Begins: 10:30 AM
Entry Deadline: March 1st via www.deadliftsfordreams.ca
Event Details - Brandon
Date: Sunday, April 5th, 2020
Location: Anytime Fitness (3000 Victoria Ave, Brandon MB)
Weigh-In Time: 8:30 AM – 9:15 AM at Anytime Fitness
Rules Meeting: 9:15 AM
Lifting Begins: 10:30 AM
Entry Deadline: March 1st via www.deadliftsfordreams.ca
RULES + REGULATIONS:
AWARDS
1st Place Man
1st Place Woman
Top Overall Fundraiser
UNIFORM
Must have 1 piece suit or singlet (Winnipeg only), socks up to knees for deadlift.
Must have enclosed foot coverings for deadlift, no socks only

LIFTERS
Max of 40 lifters for the event
 
MEET DIRECTOR
Winnipeg
Dave Beakley
Midtown Barbell
Ph: (204) 230-5046
E: dave@mcdoleperformance.com
Brandon
Quentin Derhak
Ph: (204) 730-0039
E: qderhak@gmail.com
Become A Sponsor
Your company can become a sponsor of Deadlifts for Dreams in Winnipeg or in Brandon. Deadlifts for Dreams will bring together lifters from across Manitoba and North America for a friendly competition with one shared goal in mind: to make some very special dreams come true.
Your sponsorship will help reach our goal of bringing more dreams to life for kids in Manitoba battling life-threatning illnesses. Plus, you will be able to be a proud partner in one of Manitoba's most unique fundraising events.
As a sponsor, you will receive the following benefits:
Logo placement on all event signage
Recognition on Deadlifts for Dreams Website
Logo placement on all competitor t-shirts
Social Media recognition by both Deadlifts for Dreams and The Dream Factory
Verbal acknowledgement at the event
To learn more or become a sponsor, please contact Andrew Kussy at The Dream Factory at andrew@thedreamfactory.ca
Check Out Deadlifts for Dreams 2019!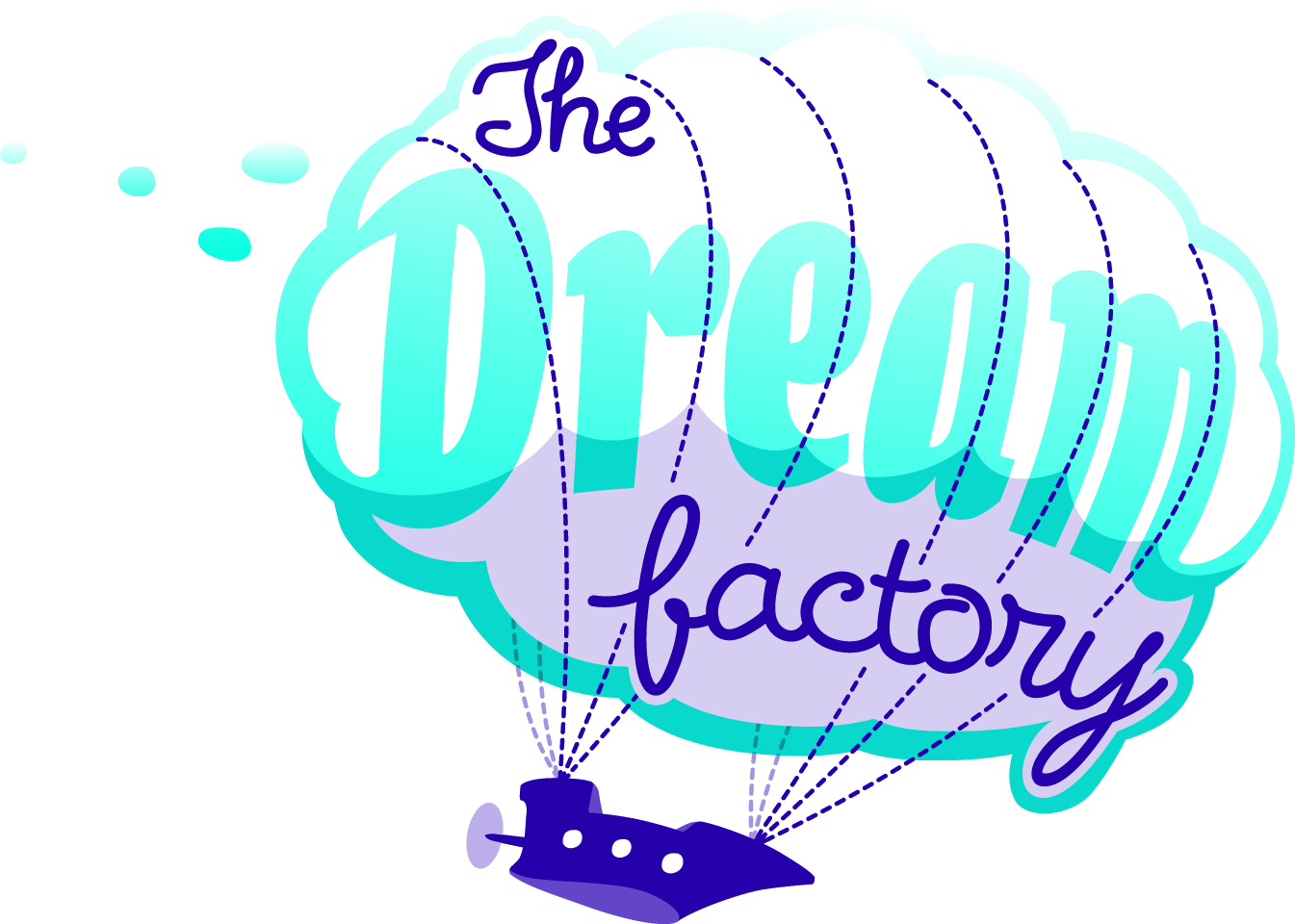 The Dream Factory is a charitable organization dedicated to fulfilling dreams for kids who are battling life-threatening illnesses. We're unique because we're based in Manitoba – and all of the funds we raise stay in this province to help local children. Everything we do is focused on helping sick kids and their families.
The Dream Factory relies solely on the generous support of people and businesses. Since 1983, when we were founded as The Rainbow Society, we've created cherished memories for more than 700 families in Manitoba.
Our mandate simply requires that a potential Dream Kid should be under the age of 18 and able to communicate their dream. We include all immediate family members in the dream and ensure that it's a memorable experience outside of the hospital environment.
On average, we fulfill approximately 30 dreams in a given year, though we have been making more and more dreams come true in recent years. In 2018, we fulfilled a record number of 35 dreams for Manitoba kids who are battling a life-threatening illness. We expect 2019 to be our busiest year yet!
The average cost of a dream is over $10,000.00 CAD, a cost that continues to increase with rising travel costs, a challenging U.S. dollar, and dreamers that keep getting more creative!
We couldn't do what we do without the incredible support of our donors and volunteers. Thank you for helping us bring even more dreams to life in 2019!