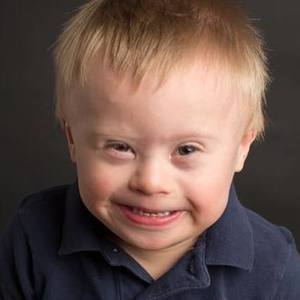 Our Team Fundraising Page
The Down Syndrome Awareness Walk is coming up soon on Saturday, October 6th at Riverside Park in Neenah. 
Our family has been very fortunate to have found such a great, local group to connect with, learn from, and journey with, and we always look forward to being involved in the Awareness Walk!
This team is made up of Oliver's family and friends who will be walking together to raise awareness and funds for the Down Syndrome Association of Wisconsin - Fox Cities. The proceeds that are raised for this event stay in our community and help continue to bring families like ours incredible resources and support, which we couldn't be more grateful for.
Whether you're able to join us for this fun-filled walk or you'll simply be with us in spirit, we're excited to be taking these steps together - all for Ollie!
Joseph nemmer

$10.00

Bruce Plante

$10.00

Suzy Nemmer

$9.00

Amber Peters

$9.00

Michael Jacobs

$9.00

Emma Zierer

$9.00

Gwennie Plante

$9.00

Jeff Sheptoski

$9.00

Oliver Sheptoski

$9.00

Ella Sheptoski

$9.00

Chris Sheptoski

$9.00

Riley Tennessen

$9.00

Patty Sheptoski

$9.00

Joshua Hanen

$9.00

Jeana Johnson

$9.00

Tom Vandenberg

$9.00

Ann Vandenberg

$9.00

Andrew Hinz

$9.00

Emilie Haessler

$9.00

Cory Schmidt

$9.00

Katie Kessen Checki

$9.00

Jordyn Checki

$9.00

Camden Checki

$9.00

Taylor Trovillion

$9.00

Landen Checki

$9.00

Kayla Bloomstrand

$9.00

Katie Tennessen

$9.00

Jake Tennessen

$9.00

Haley Tennessen

$9.00

Amber Tennessen

$9.00

Melissa Chrisman

$8.00

Andrew Sinclair

$8.00

Kathy Leach

$8.00

Josie Isca

$7.00

Nick McDonald

$7.00

Jack Jack Plante

$7.00

Hannah Hanen

$7.00

Michelle Dorn

$7.00

Stephen Fischer

$7.00

Morgan Gibson

$7.00

Mya Chrisman

$7.00

Markelle Chrisman

$7.00

Abby Meehl

$7.00

Shelly Tinsman

$7.00

Janie Anderson

$7.00

Katie Leach

$7.00

Mary DeBruin

$7.00

Frank Isca

$7.00

Kristi Isca

$7.00

Landon Isca

$7.00
0
days
0
hours
0
mins
0
secs
Our Supporters
Pete and Julie Wirth

Better late than never! Congrats on a successful walk. Love to all!

October 2018

Julie Nemmer

Sorry we are late! Glad the walk was a huge success! Love Aunt Julie and Uncle Tim

October 2018

$52.50

Nicole Mertes

October 2018

$26.25

Jon & Melanie Bates

October 2018

Janet Parry

October 2018

$52.50
Lori Zillges

From Kidzland Childcare Center

October 2018

$200.00

Bill and cecelia DeBruin

September 2018

$105.00

Chris and Patty Sheptoski

September 2018

$105.00

Mary DeBruin

August 2018

$105.00

Andrew Sinclair

September 2018

$100.00