4th Annual Flame Out Walk Matching Gift
In loving memory of their daughter Stephanie, Peter and Diana Smith would like to support RSDSA by matching all monies received for the 4th Annual Flame Out Walk from August 15 to September 14th up to a total amount of $10,000.  This is to thank RSDSA for all the support that they offer patients and their families as they struggle with this disease.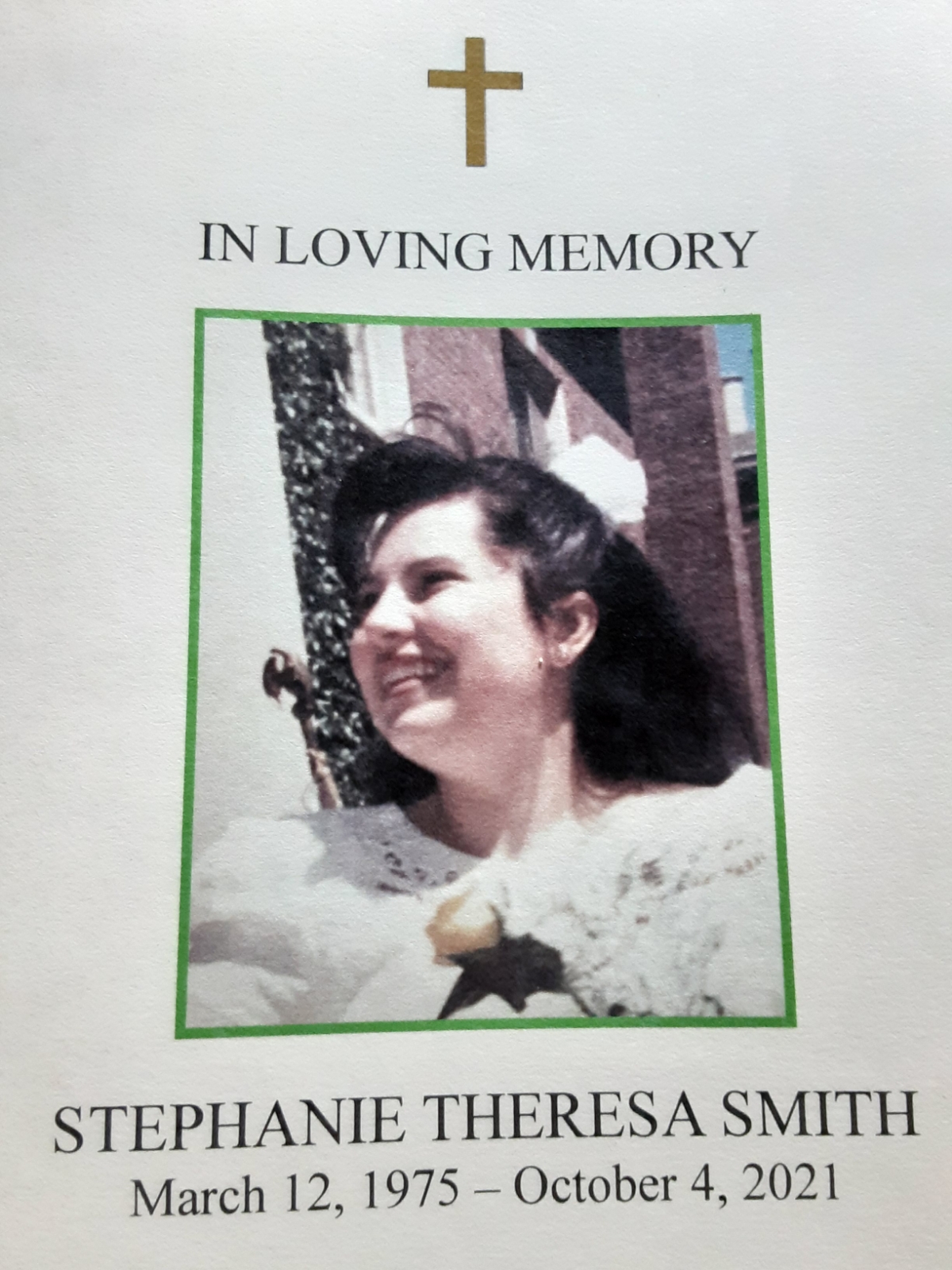 Stephanie Theresa Smith, succumbed to the ravages of this disease on October 4, 2021 at age 46, after a courageous twelve year battle.
4th Annual Flame Out - A Walk to Extinguish RSD/CRPS
Please join us as our Pain Warriors step off to remember those who, daily, battle this insidious disease. 
DATE: Sunday, September 18, 2022 (Rain or Shine)
TIME: Pre-registration begins at 9:00 am. Walk starts at 10 am.
LOCATION: Joe Palaia Park, Deal Rd & Whalepond Rd (entrance nearest Deal Rd), Oakhurst, NJ 07755
REGISTRATION (online registration closes Sept. 14)
$25 - Adults (T-shirt included, while supplies last)

$10 - Children (12 and under)

$30 - Day of walk registration
WAIVER: All participants must sign our waiver.
__________________________________________________
Our daughter, Judy, suffers from a disabling, chronic, neuropathic disease called RSD, which is also known as CRPS. Misfiring nerves send continual pain signals to the brain. The McGill Pain Index classifies RSD as one of the most painful disorders, ranking as high as 46 out of 50. It ranks higher than the pain of childbirth and kidney stones. It has been described as more painful than amputation of a finger without anesthesia. RSD patients liken it to your skin being on fire, with no relief.
There is presently no cure for the disease. As an orphan disease, there is little incentive for pharmaceutical companies or the medical community to address the underlying causes or explore treatment options. Only awareness and education of the medical community and the public will result in research and treatment options. That is where RSDSA comes in. As the only national advocate for over thirty years, they need your support.