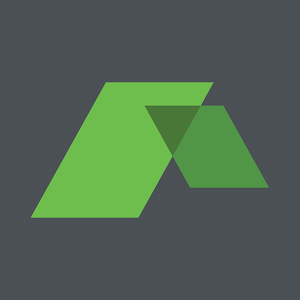 Celebrity Home Loans
Celebrity Home Loans Holiday Service Project
This holiday season, Celebrity Home Loans is proud to partner with Feeding America for a holiday service project.

This opportunity is one of our virtual volunteering options that is available.
The Food Bank has been responding to the increased need in our communities since mid-March. In June through September, they have provided 9M meals monthly, an increase of 3M meals per month from last year at this time.
Please join us in making a difference in the lives of the thousands! The funds we raise  and will fill an empty plate of a hungry neighbor. 
Your Donation Makes an Impact:
  + Every $1 donated helps provide $8 worth of groceries for neighbors in need
  + 96% of the Food Bank's resources go to programs that feed neighbors in need
  + The Food Bank serves nearly 220,000 meals each day
Please join us by participating in the Foodie 5K or supporting our efforts with a donation that will build hope for a family in our community! Every donation makes a difference.  
Thanks in advance!
COVID-19: We're All In This Together
Joanna Jimenez

$25.00

Adriana Olivares

$25.00

Lauren Camacho

$25.00

Javier Diaz

$25.00

Alex Ruiz

$25.00

Juan Garcia

$25.00

Marco Olivares

$25.00

Sylvia Ibarra

$25.00

Angie Yanez

$25.00

David Yanez

$25.00
Our Supporters
Scott Ray

December 2020

$250.00

Pat Gossett

Great cause.

December 2020

$50.00

Sharon Booth

December 2020

$50.00

Celebrity Home Loans

December 2020

$50.00

Natasha Maczko

December 2020

Kerra McMullin McMullin

November 2020

$25.00

Tony Gabrione

November 2020

$475.00

Sharon Webber

November 2020

$50.00

Jennifer Powers

November 2020

$50.00

Anonymous

November 2020

$100.00
PMP Commercial Lending

Great job Celebrity Home Loans. Great cause and way to get the word out to the new hires!

November 2020

$500.00

Daniel Larkin

:-)

November 2020

$500.00

PETE GABRIONE

November 2020

$500.00

Tony Gabrione

November 2020

$475.00

Scott Ray

December 2020

$250.00

Ken Norkus

Thank you for organizing this! What a great cause!

November 2020

$150.00

Anonymous

November 2020

$100.00

David Hansen

November 2020

$100.00

Darlene GONZALEZ

November 2020

$100.00

STEFANI DAYTON

November 2020

$100.00