Thank You!
Thank you to all of the participants, sponsors, and volunteers who made the 8th Annual ASK Fredericksburg Golf Classic a wonderful success! Over $29,000 raised to provide Assistance, Support and Kindness to our community's youngest cancer patients.
A big congratulations to our winning teams!
1st Place: Score of 56. Rodney Cahow, Sam Pettit, Jesse Haberstich and Andy DelGallo 
2nd Place: Score of 56. Dan Snyder, Mike Ballard, Evin Murphy and Sean Fagan
3rd Place: Score of 57. Paul McCarthy, Tom Hull, Dick Anspach and Don Ryalls
Way to go, Jesse Haberstich, who was our winner for the Longest Drive AND Closest to the Pin!
September is Childhood Cancer Awareness Month, so #GoGold and register for the 8th Annual ASK Fredericksburg Golf Classic!
Proceeds from the tournament will benefit ASK Childhood Cancer Foundation's mission of making life better for children with cancer and their families in the Central Virginia community.
Event Details
9:00am - Registration Opens
Driving Range and Putting Green Available
11:00am - Tee Off
Captain's Choice
Registration Includes:
Cart & Green Fees
Lunch
2 Mulligans per person
1 Red Tee Per Team
Putting Contest
Door Prizes
Presenting Sponsors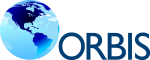 Mack VS. Mac Challenge!
Supergirl Mackenzie Levi is facing off against Mighty Mac Church to see which Mac(k) can get the most donations by September 18th.
Your donation will help give one of them bragging rights for the year; and best of all it will help to make life better for our community's youngest cancer patients.
"Your Child Has Cancer..."
In the fall of 2006, we heard those terrifying words from the doctors at the VCU Medical Center. Our daughter Mackenzie, age 21 months old, had a brain tumor the size of a peach resting against her brain stem. The tumor was malignant and after 2 surgeries, 7 months of intenstive chemo, and dozens of hospital stays, Mackenzie was declared cancer free.
13 years later, she is an Honor Roll student, member of a competitive dance team and a graceful, compassionate and determined 14 year old who wants to give back to the Foundation that helped her so much.
-Victoria Levi, Event Chair and ASK Volunteer
Did You Know?
Each year, 15-20 children from the Fredericksburg and surrounding counties travel to Children's Hospital of Richmond for cancer treatment. 

Quarterly social events are held for ASK families in the Fredericksburg area.

Weekly Afterschool Enrichment tutoring is held at Fredericksburg United Methodist Church as well as a full week of free day camp during the summer.

15% of ASK Families, including those on active treatment and survivors, reside from the Fredericksburg area and surrounding counties.
See what we accomplished in 2019 with your help!
Your commitment, support and passion in 2018-2019 inspired countless above and beyond moments, making it our best year ever! Wtih gratitude, we invite you to enjoy the many ways you helped to make life better for children with cancer and their families. Thank you for your generosity!