Welcome to the Home of the GCS Patriots!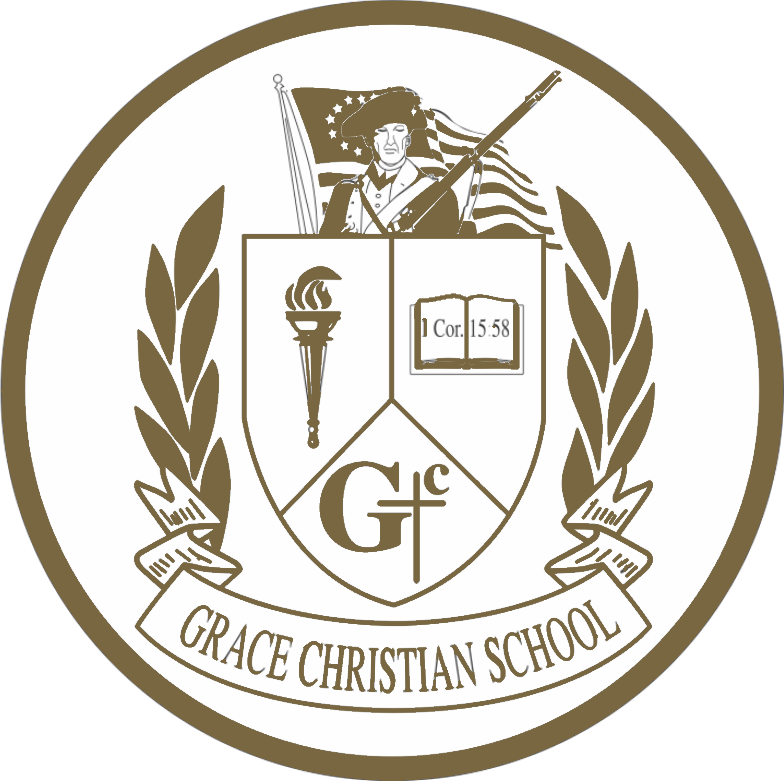 For well over 40 years Grace Christian School has provided our students Academic Excellence with a Christian Emphasis. Grace Christian School shapes the minds, hearts, and bodies of its students and instills in them the wisdom, knowledge, and servant leadership required to succeed in today's dynamic and changing world. 
The GCS Sports A Thon Fundraising Challenge is the one fundraising event all of our students participate in and its tons of fun!!  The proceeds will go to support the mission of Grace Christian School.  This year, the funds raised will go towards replacing our old gymnasium floor as well as the future construction of the Robert R. Gustafson Center.  The Gustafson Center will be home to 12 classrooms, two lecture auditoriums, a new gymnasium, locker rooms, concessions, and administrative offices.  
Grace Christian School  utilizes this Peer to Peer Fundraising Platform to facilitate our Annual Sports A Thon.  This platform makes it simple and easy to participate, track your progress and invite friends and family to support you.
Simply click DONATE to give a donation or REGISTER to create your personal or team fundraising page.  It will only take a few short minutes and you can share your page via built-in email and social media tools.  Thank you for your Support!  
Fundraising Challenge
0
days
0
hours
0
mins
0
secs
GCS Supporters
Richard Mann

Callie we love you Mimi and Poppy

4 weeks ago

$52.47

mamie watkins

December 2022

$52.47

Mamie Watkins

December 2022

$52.47

National Christian Foundation

December 2022

$400.00

National Christian Foundation

December 2022

$400.00

National Christian Foundation

December 2022

$400.00

Juan Moreno

November 2022

$10.49

Barbara Ditmanson

Love you, kendel!!

November 2022

$52.47

Anonymous

November 2022

$180.00

Anonymous

November 2022

$180.00
Clayton Properties Group, Inc.

October 2022

$2,000.00

Shawn & Stephanie Symonds

October 2022

$1,340.18

Madison Allee

I love my Teacher and my school!

November 2022

$1,049.50

Maurice Hynes

October 2022

$1,049.50

Hope Silveira

October 2022

$1,049.50

Rhonda G. Tomlinson

October 2022

$1,000.00

Hope Silveira

October 2022

$1,000.00

Donna Tronu

October 2022

$840.00

RCS Company of Tampa

Go Gavin West!!

October 2022

$577.22

RCS Company of Tampa

Go Liam West!!!

October 2022

$577.22
Fundraising Leaderboard
1

Clayton Properties Group, Inc.

$2,000.00

2

Shawn & Stephanie Symonds

$1,340.18

3

Madison Allee

$1,049.50

4

Maurice Hynes

$1,049.50

5

Hope Silveira

$1,049.50
View Full Leaderboard