The Great Skate 7.0 - BACK for 2022! (NEW DATE: February 27th, 2022!)
Note: The Great Skate 2022 has been postponed to Sunday, February 27th, 2022. If required, additional adjustments - including shifting to a virtual skate - made be made in order to keep participants safe. All registered skaters will be notified of all event changes, and any adjustments to date/time/location will be updated here and on www.thegreatskate.ca. The deadline to receive buffs, medals, and brunch has passed, but event registration is open until Friday, February 25th at midnight!
The Great Skate is an outdoor race and community fundraising event that began in 2016 to get Winnipeggers out on the River Trail to take advantage of winter and show off their skating prowess.
Since 2020, The Great Skate has been raising funds to support The Dream Factory, and make  more dreams come true for Manitoba kids battling life threatening illnesses. In that time, skaters have raised nearly $20,000 to make Dreams come true; and we are hoping that this year will be the biggest skate yet!
Every year, the event has grown in popularity and we have seen our Great Skaters come out on days colder than -40C to participate. The Great Skate community is a hardy bunch, and has intentionally chosen the coldest weekend of the year to host their annual race. We will be dressing for the weather and lacing up, even on the coldest of days!

This year's Great Skate is in support of Dream Kid Rylyn. Rylyn is 12-years-old and is an avid hockey fan (and therefore, a fellow Great Skater!).
At the beginning of the COVID-19 pandemic, Rylyn was diagnosed with acute myeloid leukemia - a cancer of the blood and bone marrow. Her treatment lasted 6 months, and included four cycles of intesive chemotherapy. At one point, she lost so much weight that she had to use a feeding tube to ensure she was recieving proper nourishment.
While undergoing treatment in the hospital, Rylyn had the opportunity to regularly participate in music therapy and took an immediate liking to the ukulele. When the current travel restrictions are lifted and it is safe to travel, Rylyn's dream is to visit Hawaii, play an authentic Hawaiian ukulele, and go zip lining through the Hawaiian jungle.
Click here to read Rylyn's full story
With your support, we will be able to make Rylyn's dream of visiting Hawaii (as soon as it's safe to do so, of course!) with her family a reality. Please consider joining us for this year's Great Skate and raising funds to help make dreams come true for kids like Rylyn right here in our community fihgting life-threatning illnesses.
Thank you for joining us once again for The Great Skate - be safe, dream big, and have fun!
Race Details: Sunday, February 27th, 2022 (NEW DATE!)
Note: All participants (Age 12 and over) in The Great Skate must be fully-vaccinated to participate.
The deadline to receive buffs, medals, and brunch has passed, but event registration is open until Friday, February 25th at midnight!
We're excited to have you join us at this year's The Great Skate - here are the details about this year's event:
When: Sunday, February 27th, 2022.
Registration and Kit Pick-up: 7:30-8:15AM
Kids Race: 8:30AM
The Great Skate + Greatest Skate: 8:45AM
Awards Ceremony: 9:30AM on the River Trail at the Start Line
Post-Race Brunch: 9:45AM

*estimated times based on race lengths, etc.
Where: The Forks River Trail
The registration table will be located inside The Common (Forks Market) and Great Skaters will be directed from there. Awards will take place on the ice immediately following the last race (estimated time: 9:30AM), and then all racers are invited to the post-race brunch at The Common (catered by Tall Grass Prairie).
What: This year, we are excited to be hosting three individual races to broaden our Great Skate community and invite Great Skaters of all ages and skill level to participate. Each race begins with a mass start at our River Trail start line.
This year's races are:
- The Kids' Skate - New this year, a fun and safe race for kids under 12 years of age. Little Great Skaters of all skill level are welcome to come out and give it a shot!
- The Great Skate - Our flagship race, a 6KM race on the river trail that is open to all ages and all skill levels. 
- The Greatest Skate - A new challenge for our heartiest skaters. The Greatest Skate is a race the entire length of the River Trail. Depending on the length of the river on race day, this could be anywhere from 6 to 20KM... are you up for the challenge?
Race Rules:
Any type of skate blade is permitted in the race, but only those with hockey or figure skates will count towards top finisher prizes
Race start will be a mass start
We will use the honour system and race marshals to make sure that you're going all the way to the turnaround point. If you see anyone cutting corners, please report it to the race director.
Cost: Registration is $20 for adults and $5 for kids (under 12). You will receive the following with your registration:
The Great Skate 2022 Buff (*for the first 100 to register*)
Brunch (breakfast square + cinnamon bun) provided by Tall Grass Prairie 
Locally made The Great Skate medal
All proceeds raised directly support The Dream Factory, making more dreams come true for Mantioba kids battling life-threatening illnesses.
Please Note: The Great Skate will occur regardless of temperature - so dress warmly! In the event that the conditions of the River Trail are not safe for skating, this year's Great Skate will be cancelled and prizes will be awarded based on the top fundraising leaderboard. If this is the case, all Skaters will be contacted by email prior to the event with additional details.
Become A Sponsor
For more information about sponsorship or to become a sponsor of The Great Skate, please contact Karly Tardiff at karly@thedreamfactory.ca or by phone at (204) 989-4010.
About The Dream Factory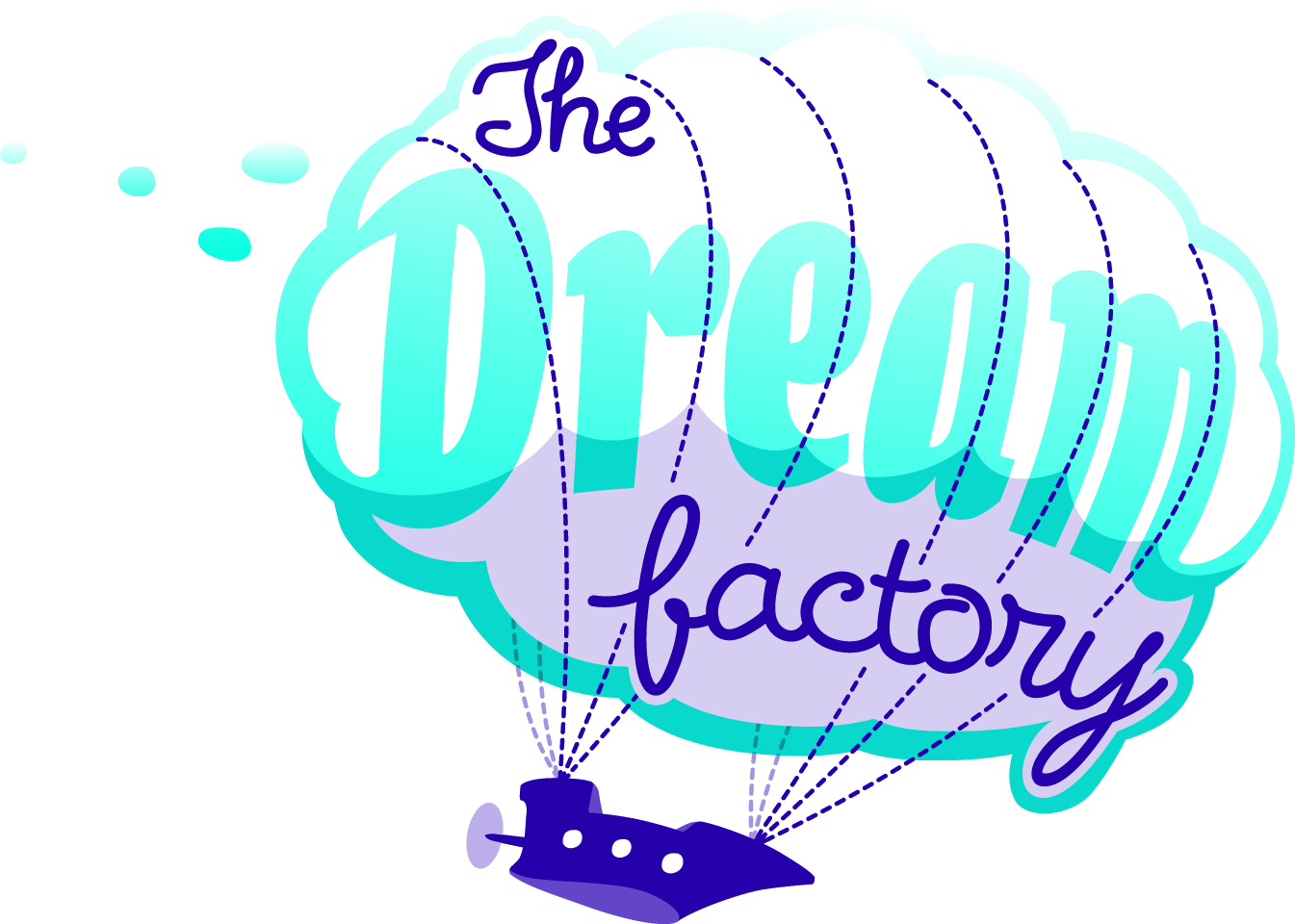 At The Dream Factory, our mission is clear: to make dreams come true for kids in Manitoba battling life-threatening illnesses. We exist to be a source of joy, laughter and hope for kids and families in our province going through an incredibly difficult experience.
We're unique because we're based in Manitoba – and all of the funds we raise stay in this province to help sick kids in our community and their families.
Everything that we do starts with the belief that sometimes kids deserve to get carried away. For children battling life-threatening illnesses, their dreams are what help lift their spirits and carry them to a place where things aren't so difficult. That could be a far-off adventure, a meeting with their hero, or simply time spent laughing with their family.
The Dream Factory was built on the values of imagination, hope, and most importantly: fun. The medical experience is one filled with many tough moments, and our hope is that The Dream Factory can be a glimmer of fun during an otherwise tough time. Simply put, we encourage kids to DREAM BIG.
We rely solely on the generous support of people and businesses in our community to continue bringing dreams to life.. Since 1983, when we were founded as The Rainbow Society, we've helped to create cherished memories for nearly 800 families in Manitoba.
Our dream is for a world where there are no sick kids, but until that is possible we work to ensure every sick child in Manitoba has the opportunity to have their dream come true.
Dream Kid Drea Interviews Josh Morrissey of the Winnipeg Jets