Funding Pleuropulmonary Blastoma Research
in Memory of London Indiana Jones
For Indy
London Indiana Jones was known by everyone as Indy. Named after the fictional quick-witted, wise-cracking archeologist of 80's movie lore, Indy quickly grew into her own unique, larger-than-life character. Born in 2015, Indy was only 3 years old when she was diagnosed with Pleuropulmonary Blastoma Type 3. She was only 3 years old when she had to have emergency openheart surgery to remove the tumor, the lower lobe of her left lung, and a branch of the tumor from her heart. By the next day, Indy was sitting straight up in the hospital bed, shouting at her heart surgeon to move out of the way, as he was blocking her view of her favorite television show at the time: Paw Patrol. 
In this way, Indy never allowed her cancer diagnosis to define her. She was always quick and eager to return to laughing and playing and being with her friends--no matter what treatment or procedure she had to endure. Indy lived most of her life in a small home in the country, where she helped tend to five chickens, six cats, and two dogs. If she'd gotten her way, there would have been at least ten more animals on that list.
Though many knew her for the fact that she was diagnosed with this rare lung cancer, Indy was so much more. She was Super Indy, Pirate Indy, Princess Indy, Doctor Indy. If she wasn't tending to her stuffies with her plastic doctor kit, she was constantly on an adventure to defeat the bad guys. Two days before she passed in October 2020, Indy spent the morning making a fabulous birthday cake for her mother's birthday, coated liberally with three layers of sprinkles. That afternoon, they took a walk together down their long driveway, carrying their Pirate swords sticks and looking for "magical", sparkly rocks they could use to charge their swords to defeat the evil witch who was tormenting her Halloween decorations.
Later that night, they circled Barbies on the  back porch, and each Barbie was given the task of telling a spooky Halloween story. No matter what kind of spooky story her mom (via Barbie) came up with, Indy always cut in at the scary part to explain how she came in and saved the day, defeated the bad guys/monsters/ghosts, and protected everyone. Every spooky story had a happy ending.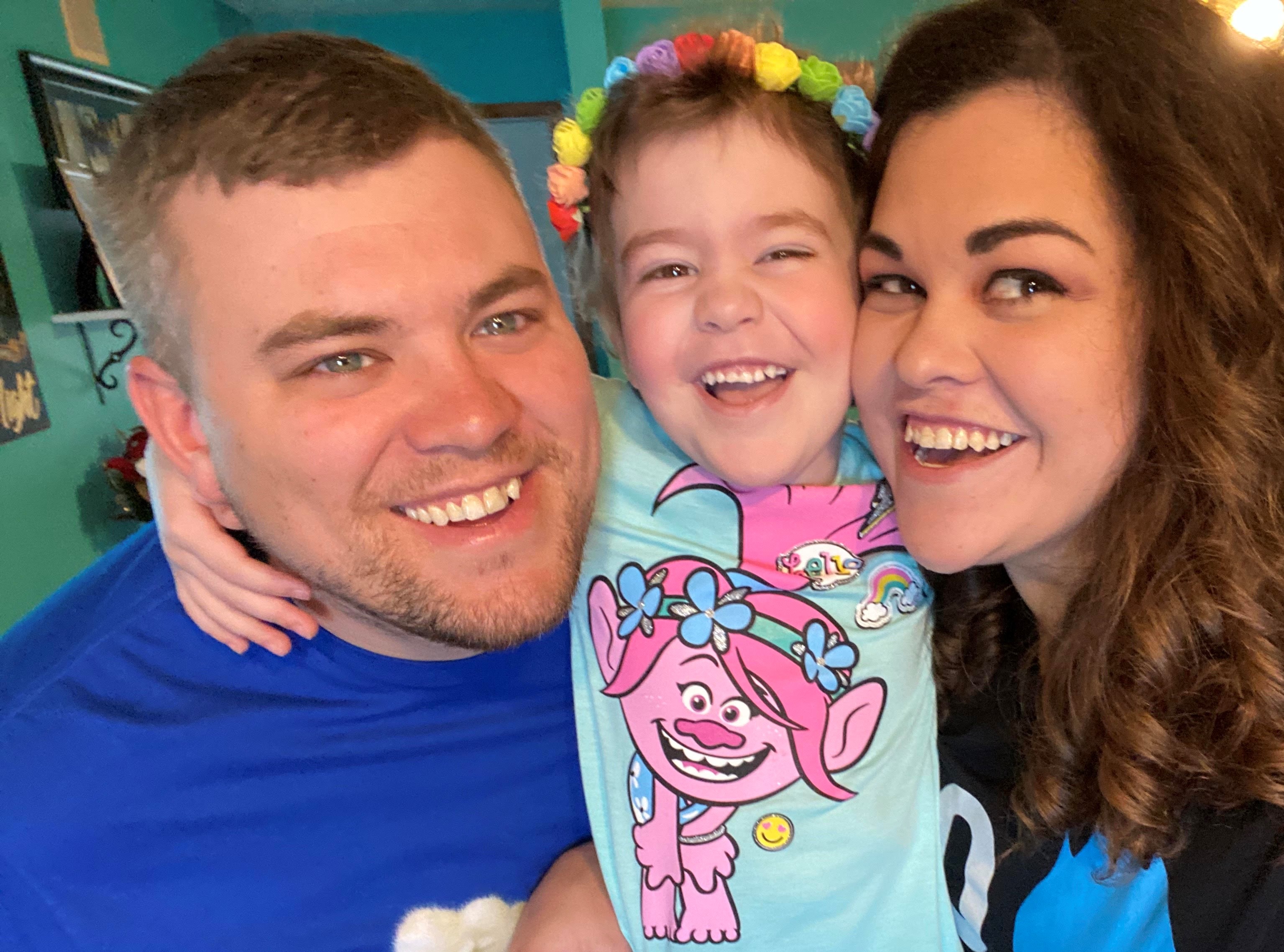 This was the way that Indy lived her short life: she aspired to be  a super hero when she grew up. Indy was just five years old when she passed away from complications from the tumors that had metastisized to her brain, but she will always remain alive as Super Hero Indy to us (her parents) and we are asking for everyone's help to fund the much-needed research to finally defeat this horrible disease that took her from us far too early.  No child should ever be denied the chance to follow their dreams and aspirations. Indy would tell us that we have to defeat the "bad guy" that is PPB in all its types. Please help us fund research in her honor.
Indy On What She Wanted to Be When She Grew Up
My Supporters
Kayla Brasher

For Super Indy, so she can continue her fight.

4 weeks ago

$50.00

Melinda McGovern

Indy you will always be a ray of sunshine that has touched me all the way to New Orleans! And I will smile when I think of your beautiful face❤️

Last month

$25.00

Terri Jones

Love and miss you

September 2022

$100.00

Jean Cook

July 2022

$250.00

Terri Jones

Love and miss you so much, Nan

April 2022

$100.00

Terri Jones

Happy Birthday sweet Indy. Love you , Nan

February 2022

$100.00

Terri Jones

Love and miss you, Nan

December 2021

$150.00

Terri Jones

Miss and Love you, Nan

December 2021

$150.00

Adriana&Mahayla Aud

December 2021

$85.00

Adriana Aud

Mahayla Aud raised money and is giving all of her "Egg" money for the past month to cancer research in memory of Indy Jones.

November 2021

$165.00

Terri Jones

No words to describe how much we miss our Indy. Love, Nan

October 2021

$100.00

Anonymous

Praying for all the sweet babies. No child should ever have to go through this.

March 2021

$50.00

Elizabeth Mitchell

March 2021

Heather Foster

Aunt Bananas loves you so much, Indy. Forever and ever. Remembering you always.

March 2021

$25.00

Elizabeth Quillman

March 2021

$25.00

Jayne Waldrop

Thinking of Indy on her sixth birthday

February 2021

Rebecca Cox

Happy Birthday, Indy

February 2021

$20.00

Krystal Clark

February 2021

$25.00

Jean Cook

In memory of Indy Jones on her 6th birthday.

February 2021

Hannah Rhine

Happy Heavenly 6th Birthday Princess Indy!!!

February 2021

$100.00
Jacquelyn Dortch

October 2020

$1,000.00

Whittney Jones

Donations from some of our friends who've followed Indy's story on Friends of Indy Jones. Thank you, friends, for helping us help Indy save other kids like her.

December 2020

$600.00

Jacquelyn Dortch

Staff at Ferrell Hospital; Stan and Reeba Harrawood.

December 2020

$520.00

Michael and Jillian Lyons

October 2020

$300.00

Cynthia Grisham

October 2020

$275.00

Jean Cook

July 2022

$250.00

Terri Jones

For my beautiful granddaughter that is missed so very much. Love Nan

February 2021

$250.00

Cynthia Grisham

October 2020

$250.00

Jean Switzer

October 2020

$250.00

Julie Boyd

October 2020

$250.00

Adriana Aud

Mahayla Aud raised money and is giving all of her "Egg" money for the past month to cancer research in memory of Indy Jones.

November 2021

$165.00

Terri Jones

Love and miss you, Nan

December 2021

$150.00

Terri Jones

Miss and Love you, Nan

December 2021

$150.00

Mimi, Aunt Lex and Poppy Austin

October 2020

$125.00

Terri Jones

Love and miss you

September 2022

$100.00

Terri Jones

Love and miss you so much, Nan

April 2022

$100.00

Terri Jones

Happy Birthday sweet Indy. Love you , Nan

February 2022

$100.00

Terri Jones

No words to describe how much we miss our Indy. Love, Nan

October 2021

$100.00

Hannah Rhine

Happy Heavenly 6th Birthday Princess Indy!!!

February 2021

$100.00

Lisa Mcclure

We miss you, Indy. You fought hard and we'll continue to fight so that others will not have your experience. My young friend, I love you. Prayers for piece to Whittney and Adam.

February 2021

$100.00