Nicole Beaulieu's Legacy
A gift from a beautiful soul
When I, Nicole's mom, was diagnosed with breast cancer almost two years ago it was very important to me to receive genetic testing to see if I carried BRCA1 or BRCA2, the "breast cancer" genes.  The testing concluded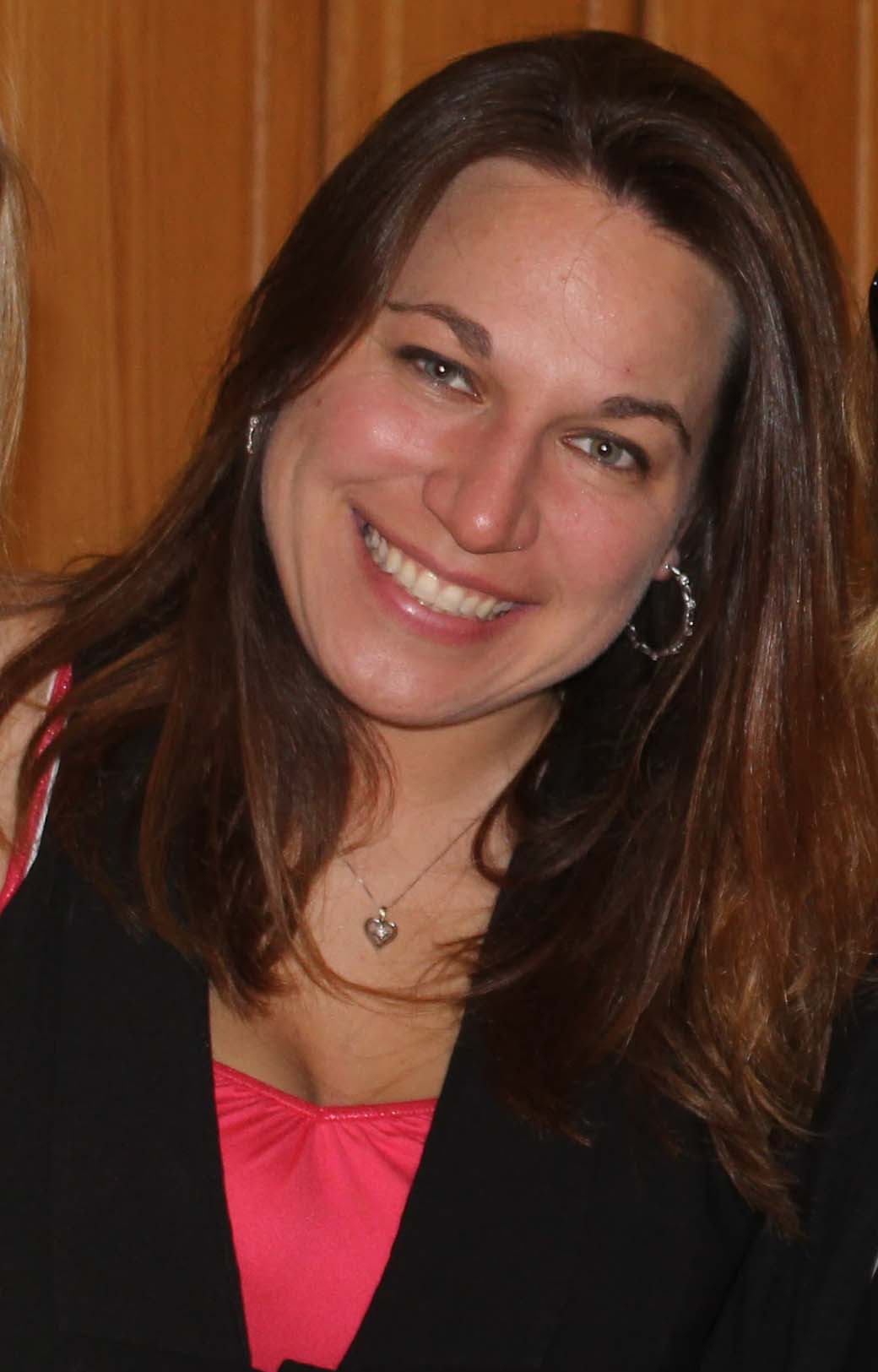 that I didn't carry the gene but I did have the dicer1 mutation.  Though current research has not discovered a correlation between breast cancer and the mutation there are a host of other cancers associated with it.  My son Michael and daughter were tested and the results were that Michael didn't have the mutation but Nicole did.  Because Nicole has two children she had genetic testing done for both Joshua and Madison.  Joshua does not carry the mutation, but Madison does.  Baseline screening/testing were done on both Madison and Nicole. All of Madison's tests came back negative but it was discovered during mammography and ultrasound followed by biopsy that Nicole had stage 4 triple negative breast cancer - a very aggressive cancer to say the least.
After chemo, followed by a double mastectomy Nicole had a 100% radiological and pathological response to treatment and we believed we were granted a miracle.  Roughly six weeks after her treatment Nicole went to the emergency room for a severe headache.  Meningitis was suspected and after a lumbar puncture it was determined that Nicole's cancer had matastized to her brain and received a diagnosis of leptomeningeal disease.
After more aggressive treatment beginning in March, Nicole finally lost her courageous battle on October 28, 2020.
When one knows that they are going to die conversations turn to "why" or for what purpose is God calling me home?  Nicole not once said "Why, me?"  She just questioned what her purpose in life will be. What legacy will she leave behind?  For Nicole and our family we are very interested in supporting the research efforts of Dr. Shultz and her amazing team.  Nicole believed that her purpose in life may be that others with this mutation will be served by the life-giving gift of blood and tissue that Nicole donated to Dr. Shultz's research after she passed away.
One hundred percent of funds raised by this fundraiser will go to the dicer1 research.  Please consider donating so that Nicole's wishes, her legacy, may be realized.
With heartfelt thanks, 
Judi and Mike Bigda 
My Supporters
Judi BIGDA

Jennifer A. O'Neill fought the good fight - just like Nicole! This donation is being made to the loving memory of a wonderful young woman who left this life much too early on Dec. 6, 2021

January 2022

$50.00

Judi Bigda

This donation is being made to to honor the life and memory of Joseph Rataic Sr. the dad of my dear friend Jennifer Baum.

January 2022

$50.00

Judi Bigda

This donation is being made to honor the memory of Joseph Roland Daigle who passed away on Nicole's birthday on June 24, 2021

January 2022

$50.00

John and Lorry Bovoy

Missing our granddaughter. We think of you always. Love Papa and Lorry

January 2022

$100.00

JUDITH BIGDA

What a wonderful idea to donate to one's favorite charity in Robby's memory. I hope that he has had the pleasure of meeting our beautiful daughter in God's heavenly kingdom.

August 2021

$100.00

Cherry Calender

Happy Heavenly Birthday!

June 2021

$50.00

JUDITH BIGDA

Kim, has been such a gift to our family. Though I had never met her before she offered to make quilts for Joshua and Madison from Nicole's nursing scrubs and t-shirts. Her work is so beautiful and the quilts will be a gift that Nicole's children will che

April 2021

$100.00

Judi Bigda

In celebration of Fr. Terry's "milestone" birthday to be celebrated on Feb. 7. Happy Birthday Fr. Terry from the Bigda and Beaulieu families.

February 2021

$100.00

Judi Bigda

In loving memory of our dear Fatima's mother Amelia, who joined Nicole in heaven on January 30, 2021.

February 2021

$100.00

Nicole Brinson

December 2020

$50.00

Lisa Gershkowitz

My thoughts and prayers are with you and your family. God Bless!

December 2020

$100.00

Roseamary Heyne

My heart felt prayers to Nicole's family and friends. You are all blessed to have had Nicole in your lives. She fulfilled her purpose on earth and her work with continue. I am happy to be able to be a part of it. Thank you for sharing her story. Much L

December 2020

$100.00

Anne Lee

My condolences and thoughts are with each of you, may you find comfort in each other.

December 2020

$100.00

Mike & Judi Bigda

November 2020

$1,000.00

Sara Cimbaro

With love from your "stamping sisters" in the Stamping Sassy, Ink. group.

November 2020

$200.00

Jeanne Stebbins

November 2020

$100.00

Valerie Denyer

November 2020

$50.00

Erin Calender

November 2020

$50.00

NANCY DAIGLE

Paying for all of you at this difficult time

November 2020

$50.00

Adele Kidder

For an amazing, courageous, strong, and inspirational woman. Keeping you all in my prayers.

November 2020

$50.00
Mike & Judi Bigda

November 2020

$1,000.00

Michael Bigda

We will always love you. Love, Michael, Kara and Jackson

October 2020

$500.00

Gail and Ed Lechowicz

Nicole,we will miss you but will never forget you. Thank you for letting us share our time with you. Rest in peace until we meet again. Love you, Ed and Gail

November 2020

$300.00

Stephanie Stambolis and Leanne Wheeler

May her memory be eternal.

October 2020

$250.00

Tricia Keane

So touching that Nicole's spirit and legacy will live on through others who may be helped by this important research. This is so typically kind, generous and selfless of Nicole and her family. She is an inspiration and will be loved and missed forever. Lov

October 2020

$250.00

Janice Kycia

In loving memory, Jan and Paul Sullivan

October 2020

$250.00

John and Anita Oidtman

As a cancer researcher and cancer caregiver, every step forward in understanding the biology of cancer saves future lives. Nicole's donation is a step in decoding the genetic mutations that drive the onset of this disease. Thank you Nicole for your gift

October 2020

$250.00

Joyce Beatty

Because she cared

October 2020

$250.00

Sara Cimbaro

With love from your "stamping sisters" in the Stamping Sassy, Ink. group.

November 2020

$200.00

Heather Paradzick

For a strong and loving woman taken way too soon. Love you Nicole.

October 2020

$200.00

Darlene Trupp

143

October 2020

$200.00

Laurie-Jean Carlson-Bialoskkorski

I support the cause in honor of Nicole. Love you and miss you.

October 2020

$200.00

Patricia Grady

God Bless Nicole and her whole family. Even from heaven she is thinking of others by donating blood and tissue for research to help others. Love Tom, Patty, Meagan , Joshua, Shawn & Abby

October 2020

$175.00

John and Lorry Bovoy

Missing our granddaughter. We think of you always. Love Papa and Lorry

January 2022

$100.00

JUDITH BIGDA

What a wonderful idea to donate to one's favorite charity in Robby's memory. I hope that he has had the pleasure of meeting our beautiful daughter in God's heavenly kingdom.

August 2021

$100.00

JUDITH BIGDA

Kim, has been such a gift to our family. Though I had never met her before she offered to make quilts for Joshua and Madison from Nicole's nursing scrubs and t-shirts. Her work is so beautiful and the quilts will be a gift that Nicole's children will che

April 2021

$100.00

Judi Bigda

In celebration of Fr. Terry's "milestone" birthday to be celebrated on Feb. 7. Happy Birthday Fr. Terry from the Bigda and Beaulieu families.

February 2021

$100.00

Judi Bigda

In loving memory of our dear Fatima's mother Amelia, who joined Nicole in heaven on January 30, 2021.

February 2021

$100.00

Lisa Gershkowitz

My thoughts and prayers are with you and your family. God Bless!

December 2020

$100.00

Roseamary Heyne

My heart felt prayers to Nicole's family and friends. You are all blessed to have had Nicole in your lives. She fulfilled her purpose on earth and her work with continue. I am happy to be able to be a part of it. Thank you for sharing her story. Much L

December 2020

$100.00