Di and Dan's Dynamic Hope Walk Team Fundraising Page
Why should you support Di and Dan's Dynamic Hope Walk Team?
First of all, we're the most Dynamic team at this year's Hope Walk!!
Secondly, the Hope Walk is one of the primary fundraising events for AOC, which is an organization that both Dr. Di and I proudly serve on the Board of Directors.  AOC is a one-stop resource center for persons with HIV and/or AIDS.
And thirdly, because we said so!  Haha!!
We would greatly appreciate your support of our Hope Walk Team.  Please join us by registering to walk with us on Sunday, October 23, 2016.  If you can't make it out there that day, please click on the "Donate Now" button and make a donation.  No amount is too small and all amounts are appreciated!
Thank you so much for your support!!
Dr. Di and Dan
Your Team Captains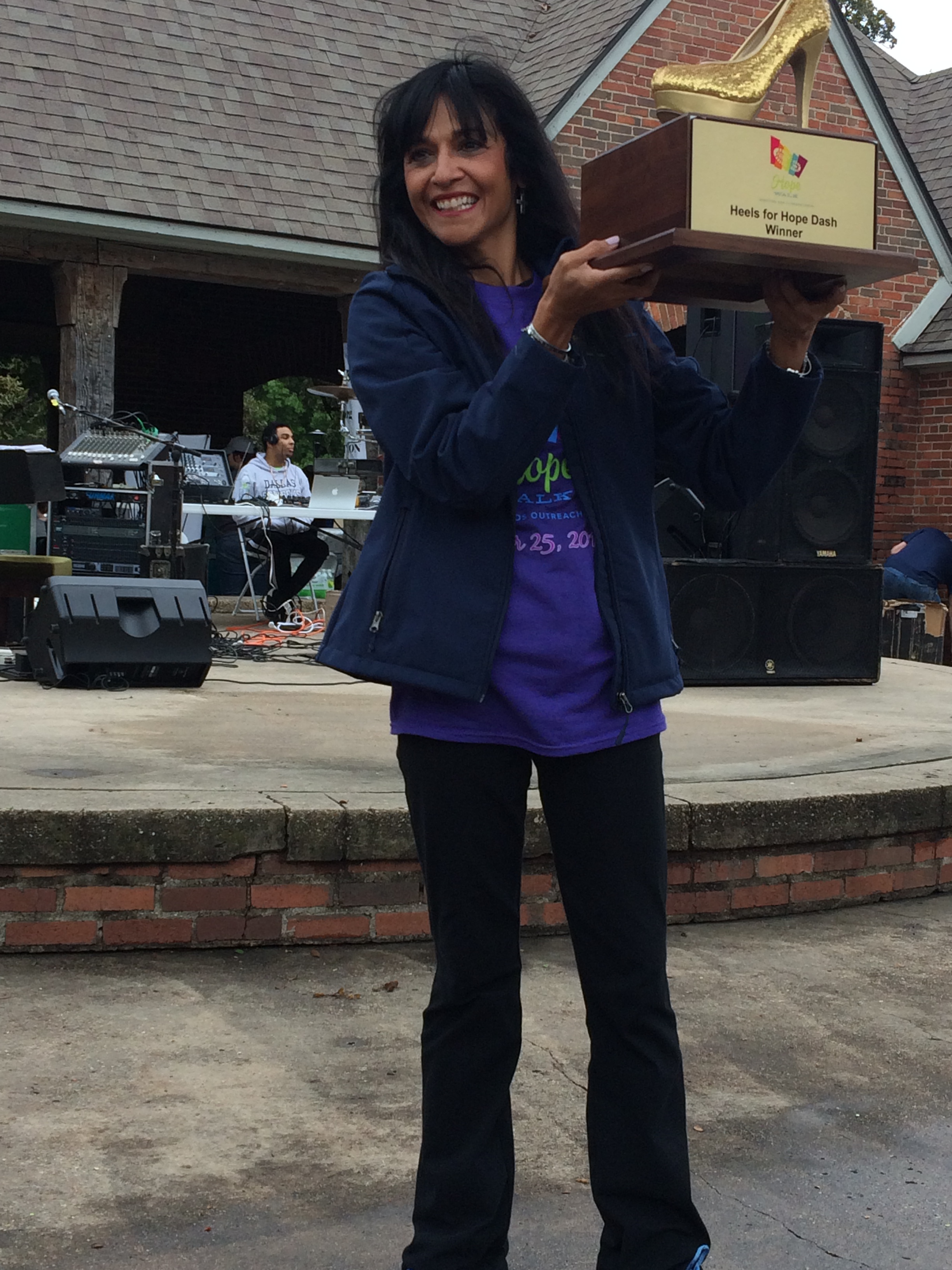 Dr. Di holding the Hope for Heels Trophy
2015 Hope Walk with our wonderful Mayor Betsy Price
0
days
0
hours
0
mins
0
secs
Our Supporters
Raffle Tickets

October 2016

$50.00

Raffle Tickets

October 2016

$20.00

Raffle Tickets

September 2016

$60.00

Raffle Tickets

September 2016

$30.00

Raffle Tickets

September 2016

$10.00
Raffle Tickets

September 2016

$60.00

Raffle Tickets

October 2016

$50.00

Raffle Tickets

September 2016

$30.00

Raffle Tickets

September 2016

$30.00

Daniel Villegas

August 2016

$27.00