Help me work to improve the lives of orphaned children
Orphaned Children Lives and Futures at Risk
Children around the world are living through a global pandemic while experiencing poverty, conflict, and natural disasters. One in five children lives in a conflict or war zone, and studies show that children who live in conflict zones are at the highest risk of experiencing violence, psychological stress, hunger, loss of education, and lack basic resources.  
Over 12 million refugee boys and girls have not only lost their homes, but are no longer able to attend school, and are faced with the threat of COVID-19 and how it could further impact their lives.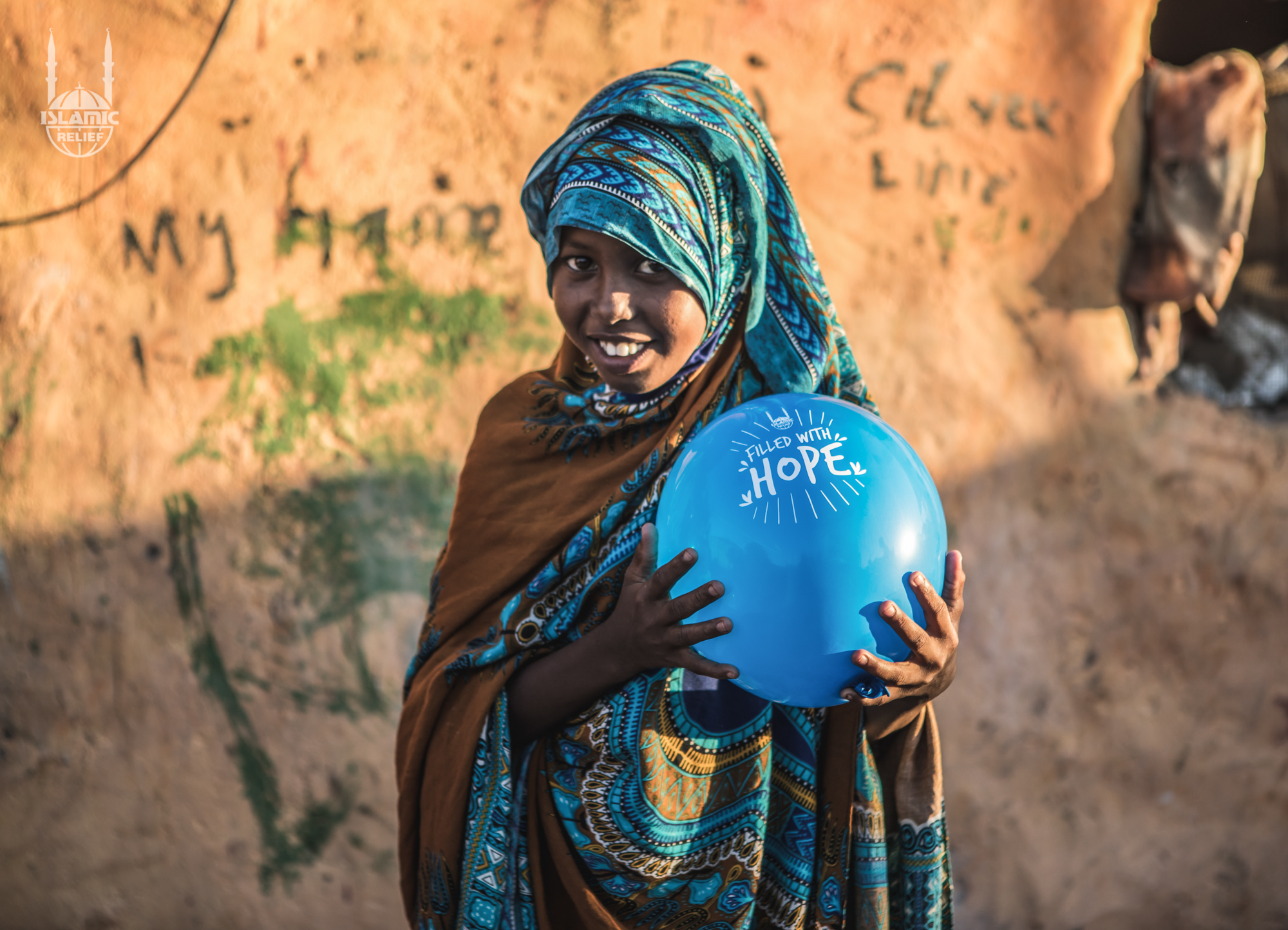 The Power of

You
The All-Powerful, Allah (SWT), has put power and opportunity in your hands and in your heart to give charity through IRUSA, and to support efforts for our sisters and brothers in need. Here are just some of the ways your donations through IRUSA can be powerful for this project:
$75 can help provide food aid to a child and her family
$250 can implement vocational training programs for young-adult orphans
$500 can open up access to healthcare, education, and more for vulnerable children
So, will you use your God-given power to help those in need? Say "YES!," and click DONATE NOW or BECOME A FUNDRAISER to get started. You can either donate directly to this effort, or start a fundraising page to harness the power of your community to raise more awareness and support for this program.
A Small Act of Kindness Can Change A Child's Life Today
IRUSA is working to improve the lives of orphaned children by protecting them from illness; providing them with educational opportunities; and giving them access to proper nutrition, water, and sanitation services. IRUSA donors currently sponsor over 27,200 orphans and in total, the global Islamic Relief community currently sponsors over 77,500 orphans, masha'Allah!
Sponsoring an orphan only costs about $1.50 to $2 a day — less than the price of a cup of coffee. When you sponsor an orphan you help cover their essential needs including:
Food 

Clothing 

Healthcare

Education
Of course, every country is different, and programs for orphans are customized to meet particular needs. In some countries, we focus on a specific need, for example:
In Gaza, Palestine, we focus on working with vulnerable groups of society including orphans and children with disabilities. Through the support of our donors, we're able to provide financial support, clothing, school supplies, recreational activities, and more.

In Bangladesh, all of the school-age orphans are attending school, and all of their guardians — often widowed mothers — have received training and started businesses so they can support their children and become self-sufficient.

In Somalia, orphaned families (without a father or both parents) are given business skills training to start their own businesses. 
Our Supporters
Anonymous

3 days ago

Anonymous

2 weeks ago

Jauhar Raza

2 weeks ago

$50.00

Anonymous

2 weeks ago

Anonymous

3 weeks ago
Anonymous

April 2022

$2,000.00

Marufdzhon Kholmuratov

April 2022

$1,030.00

Marufdzhon Kholmuratov

April 2022

$1,030.00

Marufdzhon Kholmuratov

April 2022

$1,030.00

Marufdzhon Kholmuratov

April 2022

$1,030.00