Our Team Fundraising Page
"Giving is not just about making a donation, it is about making a difference"...TOGETHER we are providing the students in our community the POWER to CHANGE THEIR WORLD. A Heartfelt THANK YOU for your support!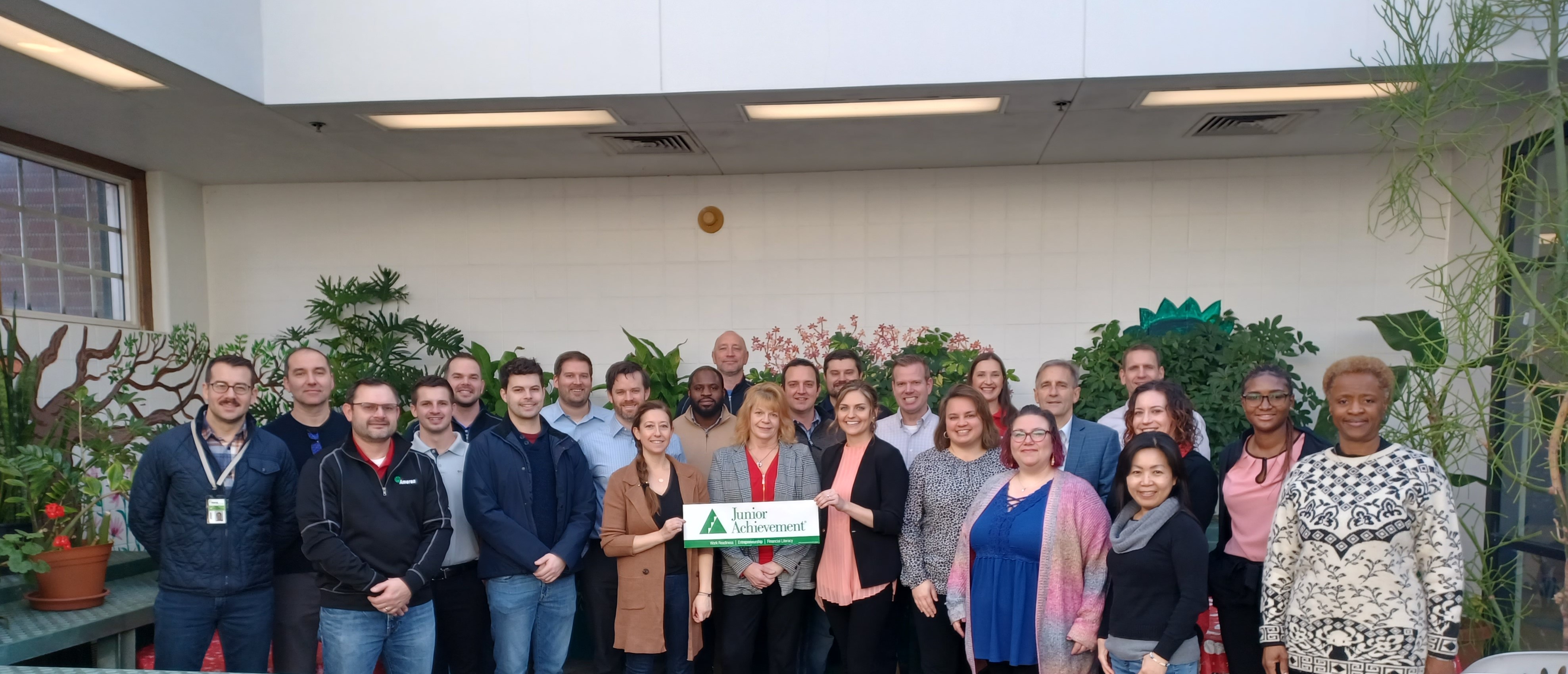 Ameren Transmission Team - 10th Year Presenting the JA Curriculum to Mullanphy Elementary School
27 Volunteers inspiring 275 Students in 15 Classrooms 1st - 5th graders to Dare to Dream! Preparing the students of today to be the leaders of tomorrow, by presenting the JA Curriculum with their own professional skills and stories. What a remarkable and priceless experience, one in which can only be achieved by your generous support. Thank you!
HELP ME TO HELP THOSE THAT INSPIRE OUR YOUNG PEOPLE TO SUCCEED
For years, Junior Achievement of St. Louis(JA) has maintained an active vision of inspiring and preparing the young people in our communities to succeed in a global economy. It is not an easy task. But it is the kind of challenge that JA takes on with creative energy, fervor, and decisive action. I have been inspired by JA's passion for what they do and the honesty, integrity, and excellence in how they do it; I support their conviction in the educational and motivational impact of relevant, hands-on learning; and I believe in the boundless potential of young people.
Our Supporters
Jennifer Wischnowsky

Thank you for supporting Junior Achievement for Ameren!

A day ago

$100.00

Eric Seidler

A day ago

$250.00

Patrick Gallen

Put a little english on em, Shawn! From Pat Gallen, BV

A day ago

Chris Jones

2 days ago

$262.37

Rhodey Construction

3 days ago

$262.37
Anonymous

5 days ago

$1,000.00

Hitachi Energy

2 weeks ago

$1,000.00

Intren, LLC

Last month

$1,000.00

Chris Jones

2 days ago

$262.37

Rhodey Construction

3 days ago

$262.37