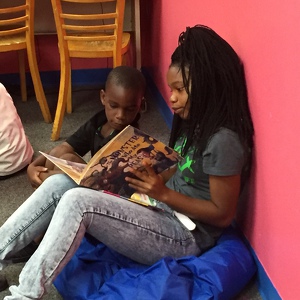 KIX KangarooS
Positively impacting the next generation
Raising indigenous leaders who don't move out, but stay and give back.
Miami Youth for Christ presents
8th Annual WILD RUN & FUN WALK
 Zoo Miami
Saturday, Nov. 12th 
Will you help us Raise Funds for our City Life KIX indigenous leaders?!  Join our team or make a donation TODAY!  
Come out and enjoy this event with the Youth for Christ family!
This year during our WILD RUN AND FUN WALK, you can participate in an EXCTING  Scavenger Hunt for all ages.  It will be complete with prizes!
Besides the new scavenger hunt, the Miami Wild Run & Walk will feature  a wide array of tasty breakfast items, a bounce house, face-painting , a rock climbing wall and assorted games and crafts!  And of course, fresh-brewed coffee will be on hand  to help stave off sleepiness in the early morning hours before the animals are awake! 

All of this for just $35 for adults, and $16 for children ages 3-12 and Free for ages 2 and under. Same day entrance to Zoo Miami is included in your registration fee!
The best part? All the funds raised by the KIX Kangaroos teams support the six indignous leaders who work at KIX in the afer school programs.  
THIS IS ONE WILD DAY YOU DON'T WANT TO MISS!
Luis Santiago

$35.00

Siana Niguidula

$16.00
Our Supporters
Nicole Parker

November 2016

$51.00

Michael Greenman

November 2016

$35.00

Roxanne Rahn

Have fun Stacy! Love you!

November 2016

$25.00

Ceree George

KIX Kangaroos

November 2016

VIVI ROBLELO15

KIX KANGAROOS

November 2016

$16.00
Everglades Alligator Farm

November 2016

$2,500.00

Direct Plumbing, Inc.

Stacy Morales

November 2016

$500.00

Homestead Mennonite Church

October 2016

$270.00

Steven Haefner

KIX Kangaroos

November 2016

$250.00

Pinelands Presbyterian Church

November 2016

$250.00