Please join us
May 3-7 on WILX TV-10
as we kick off May is for Miracles. 
Each day between May 3-7, WILX TV-10 we will be highlighting a special miracle child and their amazing story. Children like Delilah, Sparrow's 2021 Miracle Child. Delilah is being treated at University of Michigan Health at Sparrow Children's Center—a Children's Miracle Network Hospital since 1988.
Because of our generous community members, throughout the past 33 years we have succeeded in raising more than 22 million dollars to help the 54,000 children each year struggling with illness and injury who visit Sparrow.
All donations made to Sparrow Children's Center benefit the sick and injured children who come through our doors. These gifts help build and strengthen the programs and facilities that give our young patients the best care possible right here, where we live, work and play.
Be a hero for Delilah and all of the children treated at Sparrow by using our online form to give your gift today.
Together we can make miracles happen!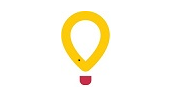 Thank You to our Generous Sponsors!
TOGETHER we can do so much more! For information on how to support pediatrics at Sparrow, please email foundation@sparrow.org or call 517.364.3532