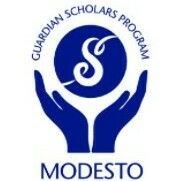 Foster youth need emotional and financial support in order to achieve their potential. Many face challenges including housing and food insecurity, which contributes to less than 10% of foster youth ever earning a college degree. More than a quarter will be homeless within four years of exiting the system.
Many programs in California support former foster youth, however, application processes and waitlists can often delay access to immediate support that our students are in dire need of.
These funds will be used to provide emergency resources as needed; funding for books, school supplies, assistance paying health and activities fees required to access campus resources, food, and mini grants.
Please help support our MJC foster youth students.
Supporters
Anonymous

In honor of Judy Cain, who dedicated her life to supporting students.

September 2022

Nanako Lopshire

December 2021

$100.00

Anonymous

December 2021

Liz Camboia

October 2021

Anonymous

October 2021
John Burton Advocates for Youth

September 2021

$1,400.00

Marylou Rousseau

I always want to support our foster students at MJC in order to further their success

October 2021

$500.00

Nick Konner

October 2021

$500.00

Nanako Lopshire

December 2021

$100.00

Komal Bandyopadhyay

October 2021

$100.00