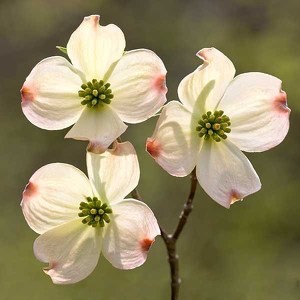 Hollyday (Holly) Francis Villalong
May 5, 2018 - February 25, 2019
Our Team Fundraising Page
On May 19th, 2017, at almost 34 weeks gestation, I went to Labor and Delivery at my local hospital after I had called my doctor concerned that I had not felt our baby, Holly, move all evening. That night, I was given the news that Holly had no heartbeat. I delivered her early the next morning. Hearing the news that she had died, and that I would need to give birth to our daughter but not bring her home is devastating, surreal, and just incredibly sad.
As anyone who has gone through a stillbirth will tell you, it is a club that no one wants to be a member of. However, the other members and the organizations that support us been incredible resource as my family processes Holly's death. Being a researcher by training, I wanted as much information as I could about stillbirths, how this might have happened to Holly, and what can be done differently in the future. I also desperately needed to hear other people's stories and how they have been able to process their grief and go forward.
Therefore, I am asking you to help me in raising funds for the Star Legacy Foundation, whose mission is to increase awareness, support research, promote education, and encourage advocacy and family support regarding stillbirth, pregnancy loss, and neonatal death.
You can do this in multiple ways
1.      You can simply read more about what Star Legacy says on stillbirth, pregnancy loss, and neonatal death
2.      If you are local, you can participate in the Star Legacy's April 28th  annual 5K (information is on this fundraising page or you can reach out to me about it)*
3.      You can donate easily online to Star Legacy
*Helena, Holly's sister, is expected to be born mid-April, so we will not be able to participate in the 5K this year, but plan on doing so the following year.
0
days
0
hours
0
mins
0
secs
Our Supporters
Anne Pyne

October 2018

$53.00

Anne Gorski

July 2018

Thomas Maloney

April 2018

Anonymous

April 2018

Julia & Tremor Temchin

In memory of precious Hollyday Francis Villalong. We love you and your beautiful family.

April 2018
Sonya O'Donnell

Holly will never be forgotten!

April 2018

$106.00

Molly Holway

Always in our hearts. Lots of love to the Villalongs.

April 2018

$106.00

Amber Cottrell

Sending all our love to you sweet Holly. Love, The Cottrell Family

March 2018

$106.00

Julie Fossi

March 2018

$106.00

Emily Margolis

March 2018

$106.00