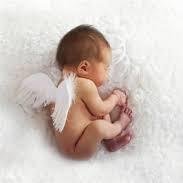 Antonio's Angels
May 5, 2018 - February 25, 2019
Our Team Fundraising Page
Our first born son Antonio Salvatore Castellano was born still on Jan 11, 2016. This changed our lives + who we were from that day forward. We not only lost our son but all of our hopes, dreams + all the milestones we were supposed to reach with our baby boy. The devastation + heartbreak that followed was unimaginable. We had delivered a beautiful baby boy, but we were leaving the hospital with empty arms. A pain so deep, it cuts you like a knife. We heard + saw the happy tears of other familes as they welcomed their new bundles of joy. When our son left this earth a piece of us went with him. There wasnt any part of our life before losing our son that we could recognize. But no matter how distraught we were, we made a promise to always speak our sons name + to never ever forget him. We were searching for a way to honor him 


We didn't know where to begin to build or how we would begin to live life again. Just 3 months after losing our son we joined Star legacy in the "Let's not be still 5k run/walk." We got to honor our son by creating our team Antonio's Angels + we have been going strong since 2016. We also for the first time got to speak with other families who had gone through the same heartbreak as us + had made it through the storm. For the first time we felt a sense of hope, we were going to get through this. The road is hard + you never forget. There are good days + there are bad days, but somehow you just keep pushing. We stuck by one another on our journey to grow our family, we knew our story wasnt over. In May 2017, Baby Antonio became a big brother to our second son Mason Antonio Castellano. We know God sent Mason to us, but we also know big brother Antonio is always watching over our family. 

We ask if you can help support + honor our son Baby Antonio + the Star Legacy foundation by joining our team + walking with us on May 5th, 2018 or by making a donation to Antonio's Angels. Every dollar makes a difference.
Please help us prevent such loss for other families, because every pregnancy deserves a happy ending.
Love Always,
Antonio, Jade, Baby Antonio + Mason Castellano
Isabella Fattorusso

$20.00

MASON ANTONIO CASTELLANO

$15.00
0
days
0
hours
0
mins
0
secs
Isabella Fattorusso

$20.00

MASON ANTONIO CASTELLANO

$15.00
Our Supporters
Vanessa Wittrock

May 2018

$50.00

Maria Generoso

May 2018

$53.00

Jillian Mendola

Forever in our hearts ! We love you Antonio

May 2018

$100.00

Andrea Reeves

Love , Ron and Andrea

May 2018

$100.00

Anthony Siringo

From Anthony & Ashley

May 2018

$106.00
JADE CASTELLANO

We make this donation to honor our first son Baby Antonio who was born silent + to all the babies who were lost too soon. Baby Antonio, we will never ever forget you + we will never ever stop honoring you. You made us a mommy + a daddy and now you are a bi

April 2018

$530.00

Patricia Siringo

I love you Baby Antonio! Always remembered never forgotten!

May 2018

$150.00

Anthony Siringo

From Anthony & Ashley

May 2018

$106.00

Nicole DeVita

May 2018

$106.00

Maria Arrabito

April 2018

$106.00