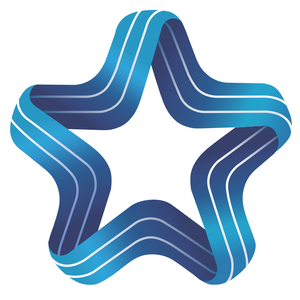 Baby Terjesen
May 5, 2018 - February 25, 2019
Our Team Fundraising Page
**We have been so touched by everyone's generosity in donating to this worthy cause.  We have updated our goal multiple times (as it keeps being met!).  Thank you from the bottom of our hearts for your donations!** 
Please help Mark and I honor our stillborn baby girl, who was delivered into this world on April 1, 2018, by supporting the Star Legacy Foundation. We will be participating in the Let's Not Be Still Walk on May 5th in Port Washington, New York, in memory of our daughter.  
The Star Legacy Foundation is a non-profit organization dedicated to stillbirth education, research and awareness.  They provide much needed support to families who have experienced a stillbirth or neonatal death.  
We are so thankful to have the support of our family and friends during this very difficult time.  Although it is easy to feel helpless in this situation, we find strength in supporting others going through this experience and working to prevent this from happening to others in the future. We see this as an opportunity to support a great organization and help other families going through the heartbreaking loss of stillbirth and neonatal death.  
When it hurts the most we try to remember that the only thing our baby knew of this life was true and unconditional love. That is a beautiful thing.  
"There is no footprint so small that it does not leave an imprint on this world." Our daughter may have been born silent, but her life spoke volumes. 
Thank you for your thoughts, prayers and support.  
With gratitude,
Carolyn and Mark
0
days
0
hours
0
mins
0
secs
Our Supporters
Jimmy Gannon

July 2018

$53.00

Anonymous

Thanks for giving attention and creating an opportunity for us to contribute to answering important life questions.

May 2018

Jeremy C. Waldecker

For the little princess I'll never get to meet. - I want to make it $14,000 even.

May 2018

$10.94

Kristine Lin

May 2018

$25.00

Lauren Moskowitz

May 2018

$40.00
Jeremy and Barbara Waldecker

We love our little grand-daughter with all our hearts and we will carry her in our hearts every minute of our lives.

May 2018

$1,060.00

Agnieszka & Sam Ortiz

April 2018

$530.00

Jeremy & June Waldecker

April 2018

$500.00

Robert Terjesen

In loving memory of our beloved niece. Love Rob & Jim

April 2018

$421.00

Marlene Sotelo-Dynega

You are in our thoughts, hearts and prayers!!! With lots of Love, Always, David, Marlene & Jonathan

April 2018

$265.00