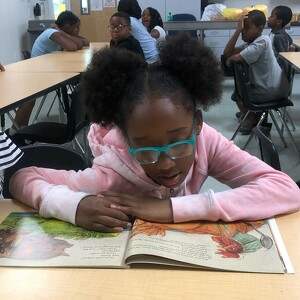 Education Enthusiasts
Thank You for Visiting Our Table
Boys & Girls Clubs of Mercer County sturggles everyday to provide full-day virtual learning support, high-quality educational, recreational and healthy-living activities to youth ages 5-18 in the Trenton-area.  
Education Enthusiasts are showing our support of BGC Mercer programs that combat learning loss, like Reading for Success– an evidence-based literacy program.
By supporting our table, you are helping area youth to achieve their education goals. 
Our fundraising goal is $25,000, by reaching this goal we will be helping BGC Mercer to deliver Reading for Success to all our students for one year.  Join us and make a donation. 
All funds raised will ensure that the Boys & Girls Clubs of Mercer County is able to continue to enable all young people, especially those who need it most, to reach their full potential as productive, caring, and responsible citizens.
Thank you for your donation to Education Enthusiasts. You are making an impact!
Supporters
James and Rosemary Kearney

May 2021

$500.00

Anonymous

May 2021

New Jersey Manufacturers Insurance

April 2021

$100.00

John Fink

April 2021

$104.00

Tyneisha Gibbs

April 2021

$250.00
James and Rosemary Kearney

May 2021

$500.00

Tyneisha Gibbs

April 2021

$250.00

John Fink

April 2021

$104.00

New Jersey Manufacturers Insurance

April 2021

$100.00