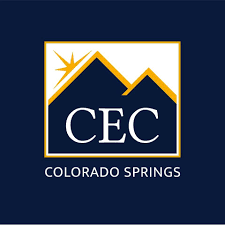 CECCS
CECCS
Colorado Early Colleges Colorado Springs 6-12 (CECCS) was founded in 2007 as a tuition-free, open enrollment public charter high school. As a small high school of around 600 students, CECCS provides a personal and supportive atmosphere where students are able to pursue their unique and individual educational and career goals. As an early college high school, CECCS's academic program is designed to allow students who complete the curriculum to earn an associate degree, 60+ college credit hours, and/or career credential at no cost to families. CECCS's Middle School program started Fall 2021. For more information, visit coloradoearlycolleges.org/coloradosprings. Colorado Early Colleges Colorado Springs provides students in grades 6th-12th the opportunity to begin working on college-level courses as soon as they are college ready. CECCS assesses every student who enrolls and meets them where they are academically, no matter the level. CECCS students earn a combination of high school and college credits as they pursue a high school diploma and an associate degree or higher. All at $0 Cost to Our Families!
Support the Animals!
The Humane Society of the Pikes Peak Region (HSPPR) is a local non-profit that is a 4-star (highest rating) on Charity Navigator. They're not part of a national system and they rely on donations to continue their awesome work that includes helping people in need with low cost MOBILE clinics and emergency services, trap/neuter/release of feral cat populations, lost/found services, and working with other rescues/shelters in the area to try to get EVERY adoptable animal a home. 
One of our former teachers utilized HSPPR's resources when her dog was sick and she couldn't afford to even get a diagnosis.  HSPPR's veterinary clinic diagnosed her dog, recommended care, and got him back to her.  
Our Supporters
Rachel Wood

September 2022

$50.00

Facebook Donor

September 2022

$75.00

Facebook Donor

September 2022

$15.00

Tera Finley

Rock on, Karen!!!

August 2022

$30.00

Anonymous

What a spectacular trivia night! Thanks for adding $40, Dad! I love you!

August 2022

$160.00
Stanley & Joyce Yamane

We are happy to support your 2022 Pawtoberfest and our wonderful daughter, Karen Jordan!!! We hope all of you exceed your lofty goal!!!

May 2022

$250.00

Anonymous

What a spectacular trivia night! Thanks for adding $40, Dad! I love you!

August 2022

$160.00

Facebook Donor

September 2022

$75.00

Rachel Wood

September 2022

$50.00

Facebook Donor

May 2022

$50.00