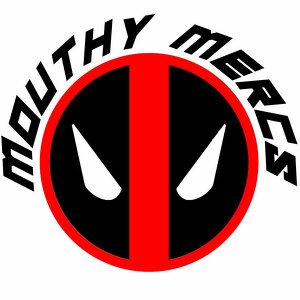 Mouthy Mercs Fundraising Page
The Mouthy Mercs at it again
Thank you for visiting our team fundraising page for the Pucks for Autism Hockey Tournament!
We're a group of hockey players out to have fun playing the game we love. We are based out in the Chicago suburbs. We have a wide range of player talent on our teams. We have coaches and players that have spent years playing, and we also have players that are newer to the sport and have not played as long. We're a family-oriented team with multiple father/son combos, and multiple families with more than one skater.
We've joined together to participate in this event and raise funds allocated to programs that benefit children and young adults impacted by Autism.  One of our primary goals is to help raise funding to help purchase adaptive playground equipment for Fairhaven School in Mundelein. Fairhaven School is a public therapeutic day school serving students in grades Early Childhood through Transition who have Autism

Donating to Pucks for Autism and supporting our team's participation in this event is simple, fast, and completely secure, and it is also the most effective way to support our fundraising efforts. You can make a donation to our team fundraising page or to an individual player on our team.  And don't forget to forward the link to anyone who you believe would be interested in supporting this wonderful event.

On behalf of Pucks for Autism and SEDOL Foundation, thank you for your support!
Team Badges
This team hasn't earned any badges yet.
Our Supporters
Tristan Adriano

July 2021

Laura Vernon

July 2021

$15.00

Danielle Lleva

July 2021

$37.80

darrin eguchi

July 2021

$100.00

Anonymous

July 2021
Wyatt Mikkelson

July 2021

$105.00

David Mottys

July 2021

$105.00

Jack LaFrenere

July 2021

$105.00

darrin eguchi

July 2021

$100.00

Joseph Joyce

July 2021

$100.00