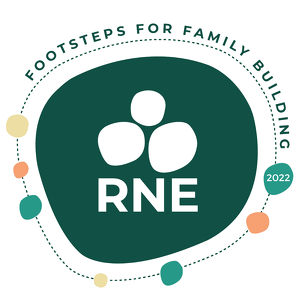 Join CT as we walk for RNE!
Thank you for supporting CT families! If you are walking virtually and would like to walk together, we're meeting a two locations - Brookfield or Fairfield - on Sept. 25th at 10am! The Brookfield meeting spot is 100 Pocono Road. The Fairfield meeting spot is Penfield Beach, 323 Fairfield Beach Rd. Bring a friend, a stroller, or your furbaby...Infertility is tough, but together we're tougher. CT is with you.
Garrett Wilson

Melissa Scarpelli

Rachelle Roll

Melissa DiNardo

Kathleen Linta

Allison Stockel

Stephanie Ferrara

Grace Polatsek

Laurie Hollander

Ali DiNardo

Carole Danko

Rosie Kahan

Robert Danko

William Kahan

Rachel Frish

Miya Kahan

Gili Kahan

Gloria Rosenthal

Laura Rosenthal

Jessica Pearson

Julia Anderson

Kristen Ezzo

Alex Ezzo

Erin Polatsek

Noelle Caro

Desiree Turtenwald

Jaimie Caro

Karen Prest
Team Badges
This team hasn't earned any badges yet.
Our Supporters
Bailey Orell

September 2022

Gail Wilson

September 2022

Lori Berisford

Go Team!!

September 2022

$103.00

Sarah Michael Novia

September 2022

$25.00

Allison Stockel

GOAL!

September 2022

$123.60
Christine DiNardo

We love you, mom & dad

September 2022

$300.00

Allison Stockel

September 2022

$257.50

Melissa DiNardo

September 2022

$206.00

Allison Stockel

GOAL!

September 2022

$123.60

EmmaKate DiNardo

With love xxx

September 2022

$117.00