Rock Your Socks! Virtual 5K
Ronald McDonald House Charites® of New Mexico is excited to announce the Rock Your Socks! Virtual 5K. This distance-based fundraising event invites you and your family to beat the COVID blues by exercising wherever and whenever you want from June 14th through June 21st. And because it's virtual, you can complete your miles as you go! All proceeds will benefit RMHC-NM and the families we serve.
By committing to Rock Your Socks!, you can compete against others or simply complete the 5K for fun.
You can participate in ANY way you choose. So whether you take a walk through the neighborhood, enjoy a family bike ride, hike a new trail, run your favorite route, or swim laps in your backyard, we can't wait to see the creative ways you exercise to support the House!
Be sure to use #RockYourSocks, #ShowYourStripes, and #KeepingFamiliesClose when you post to social media, and don't forget to tag us on Facebook @RonaldMcDonaldHouseCharitiesofNewMexico and on Instagram @rmhcnewmexico. We want to see your running times, your red and white striped outfits, and most of all, we want to see you HAVING FUN!
During your virtual 5K, we ask that you practice social distancing and follow guidelines in place by the Governor and the NMDOH so we can continue to #StopTheSpread. 
Register now to join us in supporting New Mexico families!
How Will You Rock Your Socks?
Thank you for supporting RMHC-NM!
Diversity Makes Us Stronger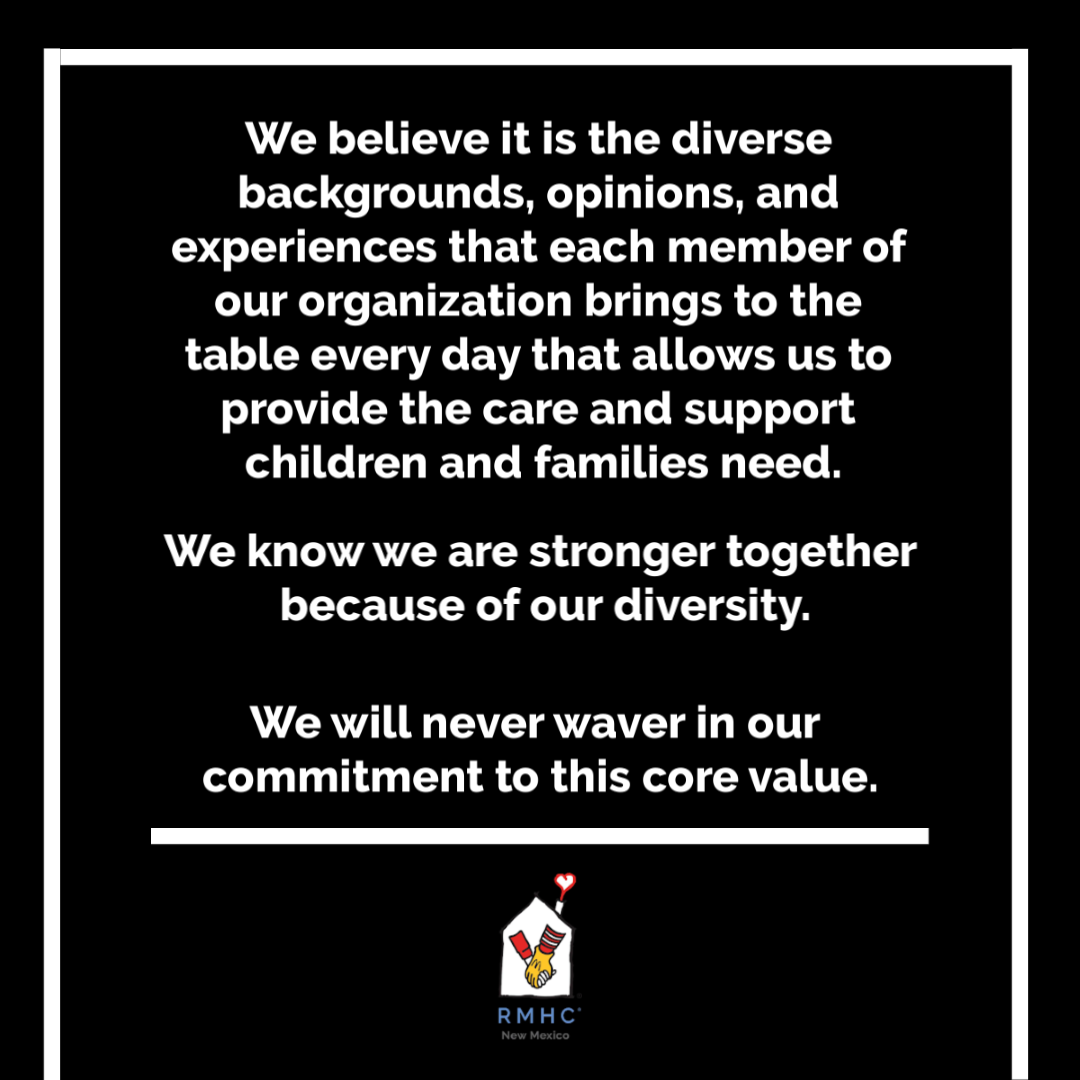 Newest Supporters
Ivan Toro

June 2020

$100.00

Robert Silk

June 2020

$50.00

Grotto Di Via

June 2020

$236.00

Frances Walkee

June 2020

$25.00

Anonymous

June 2020
Bentley Plumbing

please send me copy of donation to my email please

June 2020

$500.00

Mary Eden

June 2020

$500.00

Two Men and a Truck

Two Men and a Truck is the proud Leaderboard Sponsor for the first-ever Rock Your Socks! Virtual 5K.

May 2020

$500.00

Grotto Di Via

June 2020

$236.00

Garth Scrivner

June 2020

$200.00