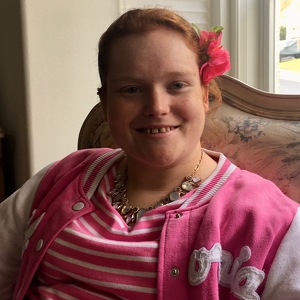 Team Allison Tucker
Our Team Fundraising Page
Why this matters
Allison joined TASC in December 2017 and it has been a great experience for her and our family every day since. TASC welcomes and accepts people will all kinds of disabilities and encourages clients to learn, socialize and grow. Through this program Allison has been able to volunteer at an animal sancutary, visit every major museum in LA, and has gained great friends!
During this time, TASC has remained open to continue to support clients and further their growth. Allison joins online classes multiple times a week to cook a new dish, have a dance party or play games. At home she has been able to work with staff to keep exercize in her routine with walks around the block, yoga and more! They also play games and share Alli's enthusiasm for all things Harry Potter and Star Wars. 
Because TASC has been such a blessing for Allison, we would like to support this campaign to support TASC during COVID-19 and beyond. 
Our Supporters
Dorothy Kim

Keep up the good work!

August 2020

$500.00

Marilyn Burton

July 2020

$500.00

Marilyn Burton

June 2020

$500.00

Kevin DeBolske

May 2020

$100.00

Arlene DeBolske

May 2020

$500.00
DOROTHY KIM

We are all very appreciative of the help and assistance you give to Allison Tucker.

April 2020

$1,000.00

Dorothy Kim

Keep up the good work!

August 2020

$500.00

Marilyn Burton

July 2020

$500.00

Marilyn Burton

June 2020

$500.00

Arlene DeBolske

May 2020

$500.00