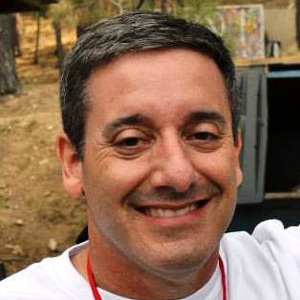 Mark Kaplan
April 14, 2020 - April 30, 2020
0
days
0
hours
0
mins
0
secs
I first became involved with Swift Youth Foundation when a former Swift Board member/friend suggested that I would enjoy volunteering at a camp that served kids in need. ​After years of volunteering at camp, I wanted to ensure the legacy of Swift and joined the Board of Directors. This is such a great opportunity, I hope that everyone has the chance to experience the programs, volunteer, and be impacted by Swift for years to come. ​
I specifically love that we bring together two distinctly different worlds in the youth that we serve and in partnering them together we are able to mutually benefit our community and beyond! ​My favorite program, by and large, is Camp Swift, but most specifically the ropes course at Camp Swift. By facilitating this course for over a decade I have had the pleasure of experiencing our youth challenge themselves, grow together as a team, and overall witness their self esteem grow in a matter of minutes!
I hope you will join me in supporting the power of meaningful mentor relationships by donating to Swift Gives Day. Your support means so much to me, thank you!
My Supporters
Erin Toliver

April 2019

$52.57

Craig Hymson

April 2019

Jamie Heller

Thank you for the amazing work you do for Arizona youth!

April 2019

$52.57

Brittany Smith

April 2019

$420.60

Sally Oscherwitz

April 2019

$52.57

Mark Kaplan

April 2019

$105.15

Evan Gerber

April 2019

Bryan Bachrad

April 2019

$20.00

Mark Kaplan

March 2019

$50.00
Brittany Smith

April 2019

$420.60

Mark Kaplan

April 2019

$105.15

Erin Toliver

April 2019

$52.57

Jamie Heller

Thank you for the amazing work you do for Arizona youth!

April 2019

$52.57

Sally Oscherwitz

April 2019

$52.57

Mark Kaplan

March 2019

$50.00

Bryan Bachrad

April 2019

$20.00