My Personal Fundraising Page
Okay, I signed up to run the marathon but came out of the pandemic out of shape and it was a struggle to run. Then it was golf season and you know I love to golf. I still want to honor my commitment both in fundraising and doing some sort of physical endeavor. Therefore, the weekend of October 23-23, I will walk a half marathon on both days to equal the marathon mileage of 26.2 miles. I hope you will help me reach my fundraising goal!
Mission of Our Lady of the Angels exists to provide material and spiritual support to W. Humboldt Park, Chicago- one of the most challenged neighborhoods in the US. The Mission feeds about 3000 families a month, provides additional material and pastoral support to families, youth, and senior citizens, and, most importantly, brings the love of Christ to a neighborhood desperately in need of hope. More info about the Mission at www.missionola.com.
The Mission is a 501(c)(3) and relies entirely on the donations of private donors.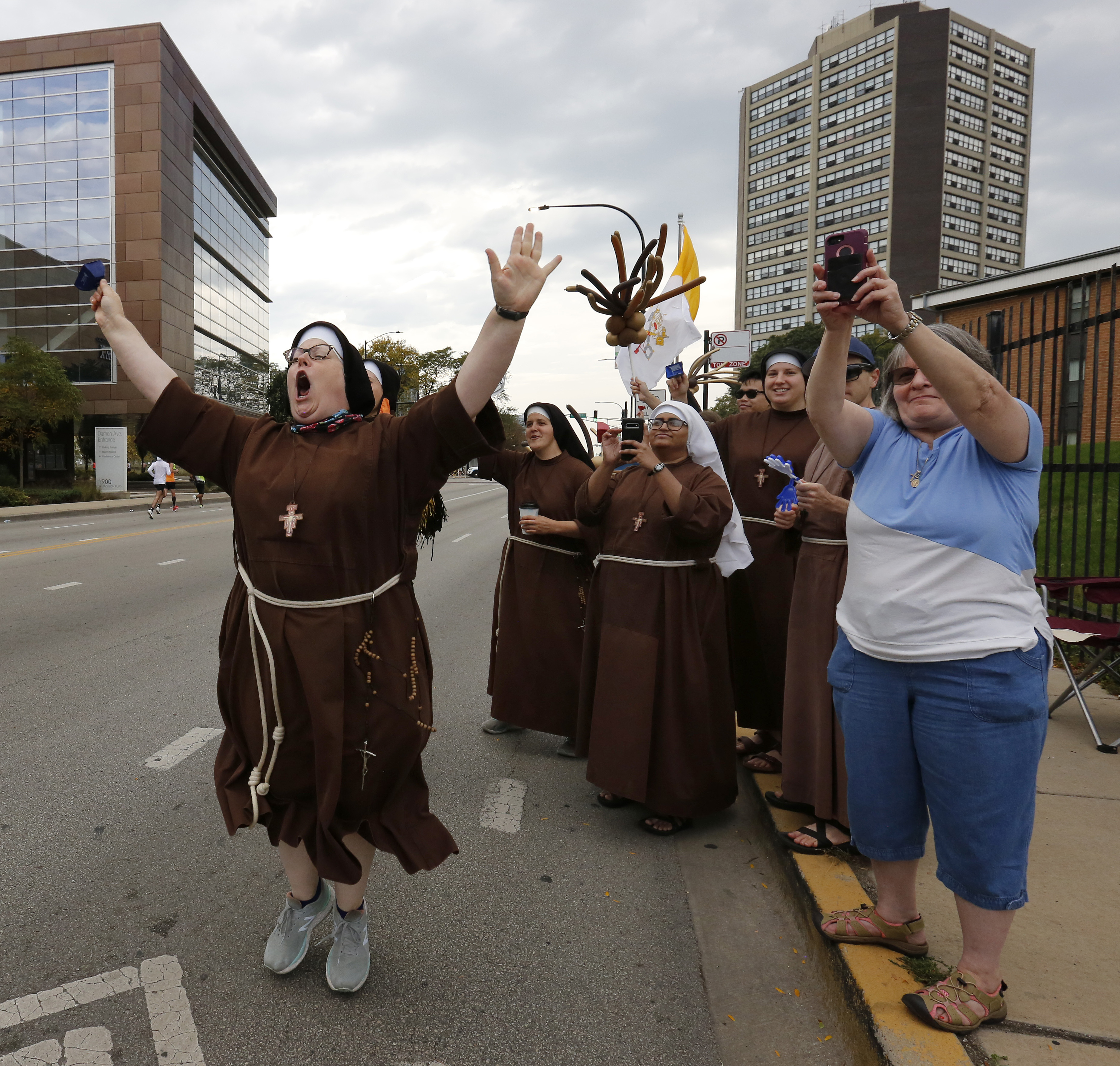 Mission OLA cheer section at the 2022 Chicago Marathon!
Mission OLA cheer section at the 2022 Chicago Marathon!
Bishop Bob blessing runners at the 2022 Chicago Marathon!
0
days
0
hours
0
mins
0
secs
My Supporters
Carol Weill

October 2022

$26.00

Linda O'Toole

Good luck!

October 2022

$78.00

Mary Ogle

October 2022

$104.00

Mary Beth Zolli

October 2022

$208.00

Rita Fletcher

October 2022

$50.00
Mary Beth Zolli

October 2022

$208.00

Mary Ogle

October 2022

$104.00

Amy Mahan

Good luck with your well/run!

October 2022

$104.00

Connie Kus

October 2022

$104.00

Mary Sturgeon

Good luck Susan! Great cause

October 2022

$100.00