2020 Promise Walk Wherever Goal
JOIN US TODAY!
Registration Fees
ALL participants will receive a printable walk/race bib and a  printable toolkit to spread awareness, help raise funds, and particpate in our Memorial Moment.
$35: Includes special limited edition collectible medal 
$25: Includes all printable items
Walk Details
Saturday, AUGUST 29, 2020 
All programming will take place on the Preeclampsia Foundation's Facebook Page.
11AM

Join us to thank all our local Promise Walks!

12PM

Starting Program and Walk Kick-Off

1PM

Hear from Dr. Judette Louis about her work with

preeclampsia

2PM

Live look in at Baltimore, Maryland

3PM

Live look in at Houston, Texas

4PM

Learn about the long tradition of the

Promise Walk's Honor Quilt

5PM

Live look in at the San Francisco Bay Area

6PM

Hear more about our first ever national medal!

7PM

Live look in at Madison, Wisconsin

8PM

Live update from Headquarters

9PM

Memorial Moment, live from Philadelphia

-Please share a photo of your light

9:30PM

Closing Remarks from our Honorary Walk Chair,

KK Dixon
Our 100% online Wherever Walk allows participants, teams and donors to continue to give, participate and raise awareness even without a local walk location as well as for those who need to practice social distancing due to health concerns.
You can also donate to our walk by texting PWDET to 50155!
National Auction is Live!
Browse auction items and register to bid in our national online auction here!
Announcing our 2020 Honorary Walk Chairs!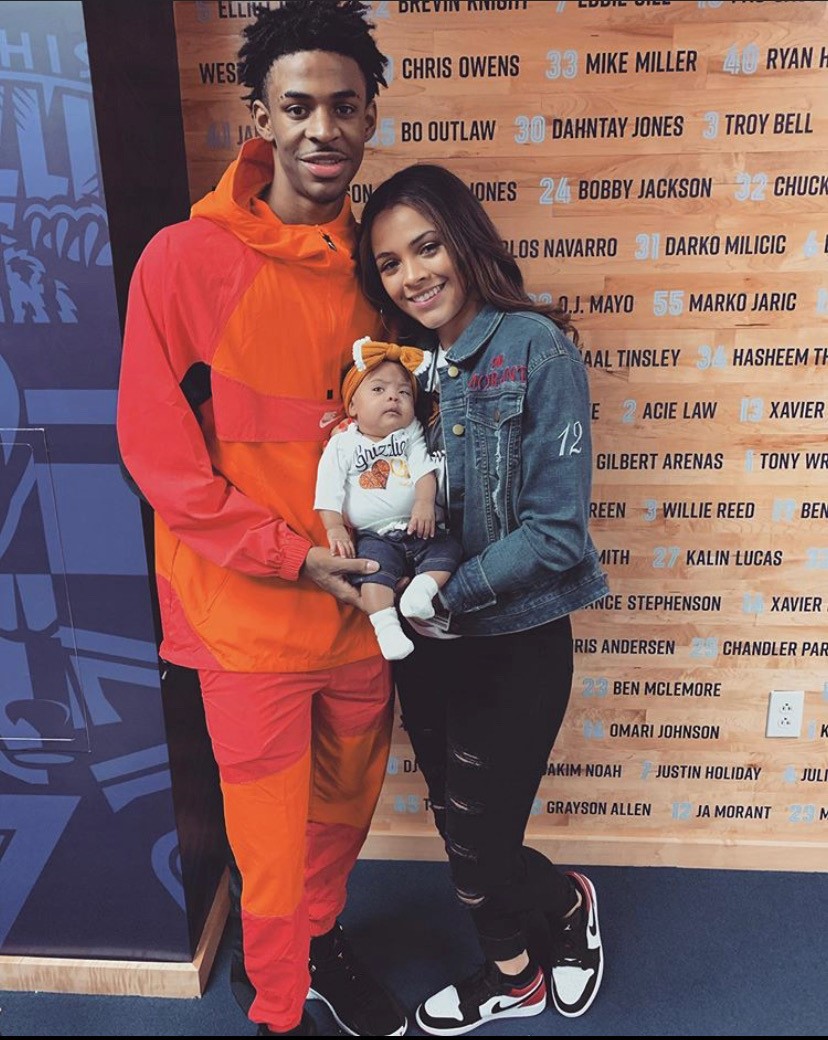 From left: Ja Morant, Kaari Morant, and KK Dixon are excited to join the Promise Walk as honorary walk chairs.
About the Promise Walk for Preeclampsia
The Promise Walk for Preeclampsia™ supports the mission of the Preeclampsia Foundation as we improve the outcomes of hypertensive disorders of pregnancy by educating, supporting and engaging the community, improving healthcare practices, and finding a cure.
The Preeclampsia Foundation is a federally registered 501(c)(3) non-profit, tax ID# 91-2073087. Your contribution is deductible to the full extent as permitted by law. 

For more information, visit www.preeclampsia.org.
Are you a runner?
Please join us! We are excited to welcome virtual runners for all distances. 
Choose "Run" during registration when asked how you plan to participate for special bulletins just for runners!
Our Supporters
Eulonda Whitmore

RIP Yalon! You live in our hearts.

September 2020

$26.25

SPTS

September 2020

Nan Evans

September 2020

Lara Rosenthal

September 2020

Giovanni Rossi

September 2020

$210.00
Cyndee Kirpalani

Love Nana and Papa

September 2020

$3,150.00

Jamie Morant

Thanks for bringing awareness to this issue KK. I encountered preeclampsia 21 years ago during my pregnancy with Ja. Just continue to bring awareness and let others know that its okay to question the doctor- we know our body's best!!

August 2020

$1,250.00

Richard Burwick

Thank you for sharing your story and bringing attention to preeclampsia, a disorder which impacts many women around the world every day.

August 2020

$525.00

Anonymous

Love the Morant/Dixon family always ! Forward never backwards.

August 2020

$525.00

Richard Burwick

Thank you for sharing your touching story. My mother was also 19 when she delivered my brother and I prematurely for severe preeclampsia. Now I am an OB-Gyn doctor myself!5

August 2020

$525.00
Thank You to Our Sponsors!