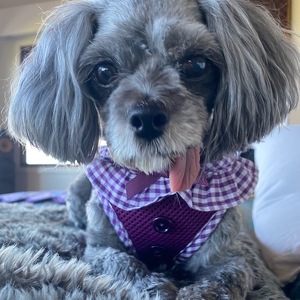 Judith Aikawa
Wags to Riches Fundraiser for MHS
Maui Humane Society is throwing a slumber party with a twist! On May 1st, a dozen people will sleep in a dog kennel, with cats and even an African Sulcuta Tortoise in the Wags to Riches event! However, the top fundraisers will be checking in to a luxury resort to treat a shelter dog to a VIP experience for the night! I'm fundraising to be part of the event and while I plan to have a great time, I'm also supporting an organization that cares for over 4000 animals a year. and offers low and no-cost spay and neuter services to the public. Last year, MHS began a community assistance program to help feed and care for pets whose owners have been financially impacted by the pandemic. That program now extends to many other vulnerable populations on our Island. Funds raised from this event directly support MHS's efforts to save animal lives and improve the quality of life of Maui's animals. I hope you'll help me reach my goal!
0
days
0
hours
0
mins
0
secs
My Supporters
Anonymous

Thanks for all the work you do for Maui animals, Judy.

April 2021

Anonymous

April 2021

$100.00

Jay Grossman

April 2021

$500.00

R A Rentschler

April 2021

$100.00

Candy Aluli

So happy to support you, in honor of the ever-adorable Sasha!

April 2021
Judith Aikawa

April 2021

$1,500.00

Jay Grossman

April 2021

$500.00

Jack Walter

April 2021

$500.00

James Moffatt

Thanks for the great work done by caring people!

April 2021

$500.00

Sharon Walter-Goldsmith

April 2021

$500.00
Share on Social to Increase your Donations!
TAG US! #wagstorichesmaui #doghousetopenthouse