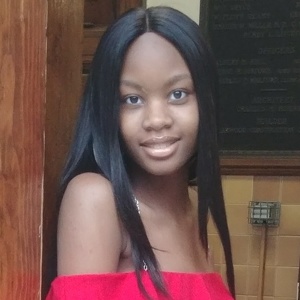 The Koreagous!
July 11, 2020 6:00pm - 10:00pm
Our Team Fundraising Page
I was diagnosed with a rare form of cancer, a muscle cancer, called Rhabdomyosarcoma in April of 2019. As you can expect everybody in the family and even my friends were in shock. But the medical staff at MCV and organizations like A.S.K. and Connor's Heroes, made each day with the diagnosis a little bit better. When bills were hard to keep afloat A.S.K was right behind us with a life jacket. They buffed the rough patches out making this new season more managable. We decided to take part in this fundraiser because A.S.K. has given to our family a mulititude of times, and we want to give back. We want to help A.S.K. continue to help other families, like they were able to help ours.  Our desire is to raise as much money as we possibly can!  Please support me in helping A.S.K. assist other families.  Thank you.  Many blessings to you and your family.  LET'S GO!!!!  WE GOT THIS!!!
Sincerely,
Koree Candia
0
days
0
hours
0
mins
0
secs
EC

Elijah Candia

KC

Koree Candia

KC

Kacee Candia
Our Supporters
Anonymous

April 2020

Angela Rose-Bounds

March 2020

$26.14

Anonymous

March 2020

$25.00

Anonymous

March 2020

$100.00

Myra Robinson

We love you Koree! Thanks for raising money for this awesome cause!

March 2020

$50.00
Anonymous

March 2020

$100.00

Karen Brown

Stay Strong!

February 2020

$100.00

George Turner

Be strong, you got this!!!

February 2020

$100.00

Gayle Hefty

February 2020

$100.00

Myra Robinson

We love you Koree! Thanks for raising money for this awesome cause!

March 2020

$50.00