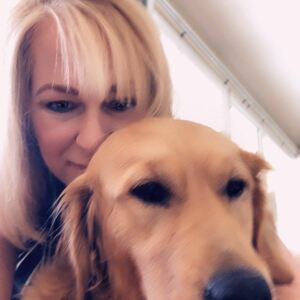 Carrie Ridgway
March 9, 2021 12:00am - May 18, 2021 12:00am
My Fundraising Page
Why I support the MSRPAC (and why you should, too!)
I've been a part of the Mary S. Roberts Pet Adoption Center since 2007 and can tell you firsthand what an amazing organization this is. Animal welfare is an important pillar of my everyday life, and even if it's not front and center for you daily, there are still ways to support their efforts - donate today!
Not only have I had wonderful interactions with the Pet Adoption Center pets, volunteers, and other staff, but my silly dog Harper, is also a MSRPAC alumni. Relinquished by her former owners because she was "too spirited", she found a second chance and has filled my life with joy!
Finally, there are so many amazing services that Pet Adoption Center provides to the community each year while taking in over TWENTY-TWO HUNDRED animals and maintaining adoption-guarantee status:
Low cost veterinary and vaccine services
Humane education for children
Community outreach programs
Safety net services for low income families struggling to feed for their pets
The MSRPAC is Platinum rated on Guide Star - so you can feel REALLY GOOD about donating today.
Wags & Wishes!
0
days
0
hours
0
mins
0
secs
My Supporters
Jean O'Keefe

May 2021

$50.00

Jose Bohon

April 2021

$100.00

Sandi Evelyn-Veere

I know you'll exceed your goal!

March 2021

$100.00

Carla Lidner

Thanks for what you do for these animals!

March 2021

$200.00

Todd Ridgway

March 2021

$150.00
Carla Lidner

Thanks for what you do for these animals!

March 2021

$200.00

Todd Ridgway

March 2021

$150.00

Jose Bohon

April 2021

$100.00

Sandi Evelyn-Veere

I know you'll exceed your goal!

March 2021

$100.00

Jean O'Keefe

May 2021

$50.00