The Degree 33 team is taking the 100 Wave Challenge by attempting to catch 100 waves EACH in ONE DAY to raise money and awareness for a remarkable organization called Boys to Men Mentoring.
We were blessed to be able to raise enough to put forty boys through the mentoring program last year thanks to so many amazing supporters of our team.  Would you partner with us this year to change the lives of boys in San Diego?
Boys to Men Mentoring (BTM) is a group mentoring program working to connect hundreds of teenage boys to positive male role models they can depend on. BTM programs include weekly, in-school group mentoring, retreat weekends, beach trips, and other activities all geared to improve each boy's overall self-esteem, critical thinking skills, and self-accountability.
Please consider making a donation to support our team page and help us support these young men who are working to be the best they can be!
Thank you for your support!
The Degree 33 Team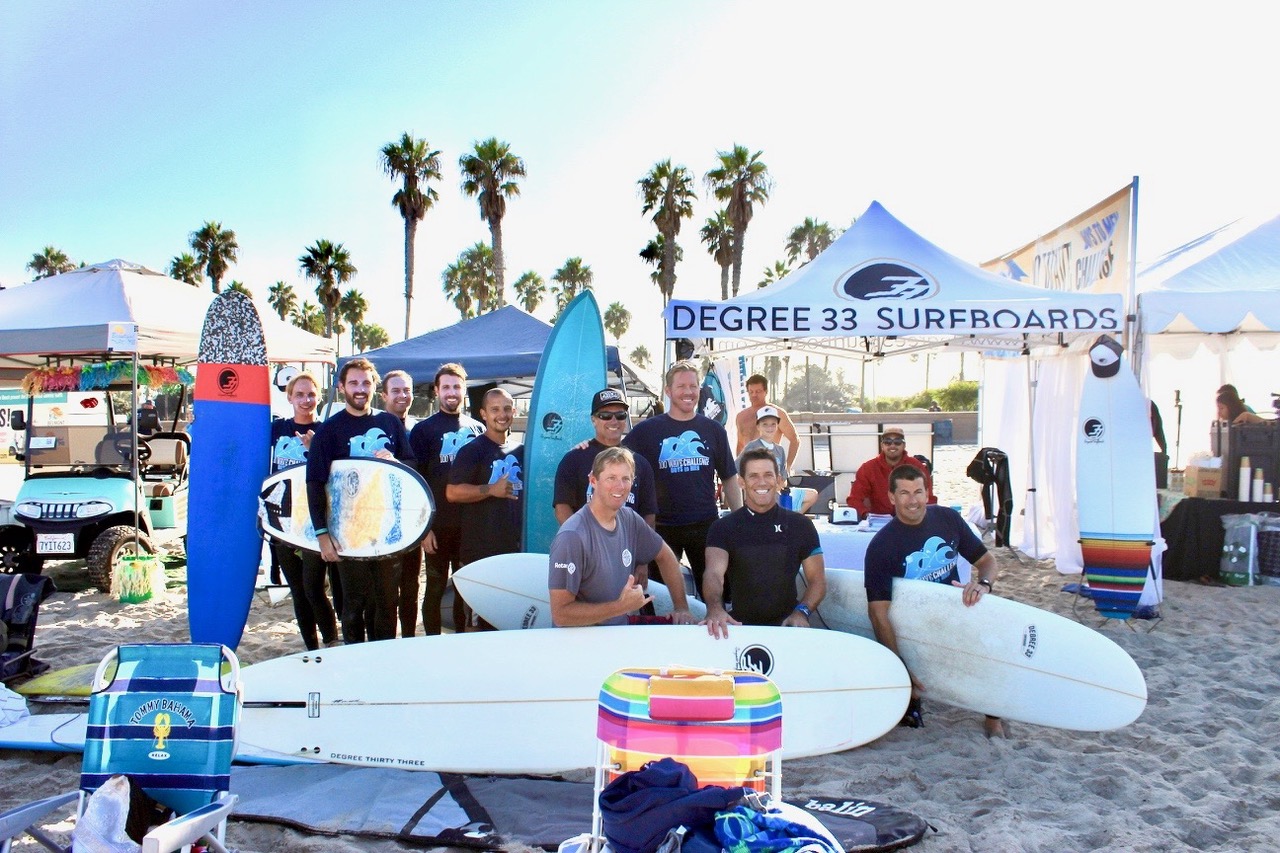 0
days
0
hours
0
mins
0
secs
What is Boys to Men Mentoring?
More About Boys to Men
When Boys to Men Mentoring began in 1996, the devastation of fatherlessness on our community fueled their desire to support fatherless teenage boys as they transitioned into adulthood. A boy without a dad in his life is disproportionately more likely to drop out of high school, end up in prison, and commit suicide. Since then, BTM has grown to provide weekly mentorship to teenage boys from all walks of life looking for positive men empower them to be the best they can be.
Today, BTM facilitates weekly group mentoring at over 36 middle and high schools across San Diego County for over 800 teenage boys. To learn more, please visit www.boystomen.org.
Our Supporters
Carter Hayes

February 2020

Anonymous

November 2019

Ryan Monaghan

October 2019

$52.50

Katie Croskrey

Hope the day was great!

October 2019

MICHAEL MILLERICK

October 2019

$100.00
wayne wagner

September 2019

$1,000.00

Lysaught Family Trust

August 2019

$1,000.00

Carollo Engineers San Diego

August 2019

$875.00

PAR Technology Group, Inc.

September 2019

$525.00

Water Systems Consulting, Inc. WSC

August 2019

$525.00