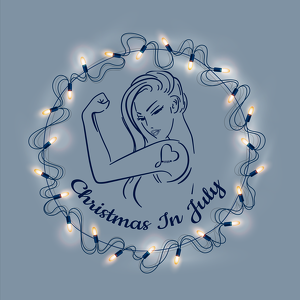 Seven Slot Sisterhood
Jeepers coming together to do GREAT things!!!
Christmas in July is a community-wide fundraiser to help raise funds for activities, experiences, and toys for St. Joe's kids. In past years, St Joseph's has collected donations in the form of new toys for children who have long-term, sometimes terminal, illnesses and require a lengthy hospital stay. These toys are given to the children to provide a bit of an escape from the stress and treatment of their hospital stay and illness. Due to Covid-19, and the difficulty of ensuring each donated toy is clean and sanitized before it goes to a child who may already have a compromised immune system, St Joe's has re-structured their Christmas in July charity drive. Instead of physical toys, they are asking for monetary donations which will be used to provide experiences, therapies (such as art, yoga & music), bedside activities, birthday extravaganzas and holiday festivities as well as replenish the treasure chest of fun, which provides something positive to patients as recognition of their bravery and strength. With this in mind, Seven Slot Sisterhood will only be accepting cash donations and gift cards to present to St Joe's for Christmas in July. Our goal is to reach $5,000 in donations and help bring some mid-year holiday cheer to the kids who need it most.
Our Supporters
Tammy Hicks

July 2021

$26.50

Sara Schibler

Brody Schibler "Donation Ducks" at Jeep Invasion!

July 2021

$296.80

KAREN BERNECER

July 2021

$21.20

Shelley Johnston

July 2021

$31.80

Tonya Swartz

July 2021

$53.00
Paul Beeler

May 2021

$530.00

Corinne Lehman

June 2021

$500.00

melissa everly

June 2021

$318.00

Sara Schibler

Brody Schibler "Donation Ducks" at Jeep Invasion!

July 2021

$296.80

Stacy Yoder

May 2021

$265.00