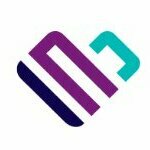 About our Team!
At Incompass Human Services, we believe that everyone deserves to live a full and happy life. Our mission is to empower individuals in need of human services to experience full lives in their communities with supports that are innovative, personalized, and valued. Our diverse program portfolio inspires communities to be more inclusive and embrace a wider world of talent and potential.
Why we are Fundraising!
It is our first year participating in the Flutie 5K for Autism, and we are thrilled to support a cause that is so close to our hearts. We are raising funds for our Strive2Thrive program that provides services to young adults on the autism spectrum without an intellectual disability. Our goal is to be able to provide enhanced service navigation and programming in the coming year.
Our 5k Details
When we are running: October 16th, 2022
Where we are running: Lookout Farm in Natick MA
MP

Michelle Pelletier

$38.50

AP

Aaron Pelletier

$35.00

BT

Brian Trickett

$35.00
Our Supporters
Northeast Clinical Associates

August 2022

$262.50

Linda Cox

Way to Go Team Incompass!

August 2022

$26.25

Michael Bloom

Best wishes to the team!

July 2022

$25.00

Kelly Trickett

July 2022

$26.25

Daniel Esdale

July 2022

$36.75
Northeast Clinical Associates

August 2022

$262.50

Daniel Esdale

July 2022

$36.75

Linda Cox

Way to Go Team Incompass!

August 2022

$26.25

Kelly Trickett

July 2022

$26.25

Michael Bloom

Best wishes to the team!

July 2022

$25.00