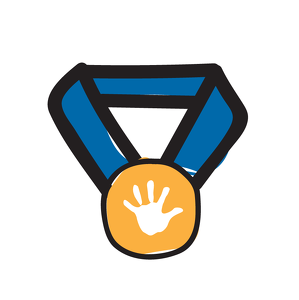 #TeamPeyItForward
May 6, 2023 10:00am - 12:00pm
Raising money for ASK in honor of our #ForeverWarrior Peyton
In September of 2018, our beautiful 13-year-old Peyton was diagnosed with Ewing Sarcoma, a rare form of bone and soft tissue cancer. She went through numerous rounds of chemotherapy and radiation, and had surgery on her shoulder, which removed most of the shoulder bones and several muscles from the area. Despite all the treatments and the surgery, the cancer was more than anyone had anticipated. Peyton passed away in July 2019, just two weeks after her 14th birthday. 
Todayy, her family and friends share a common goal - #LivingForPey. They raise money to help the children and families who find themselves facing the horrific battle of childhood cancer, The ASK Childhood Cancer Foundation was instrumental in helping Peyton's family through this time. ASK helped pay bills and buy groceries. They provided counseling for Peyton and her family, both during Peyton's battle and then bereavement counseling for the family. ASK fills the gaps between medical care and real life for these families while they put all their focus and energy into their child's health. 
Please help us #PeyItForward by helping ASK the way they help the families. If you have any questions about ASK or what they do, please contact any of us!
0
days
0
hours
0
mins
0
secs
Team Badges
This team hasn't earned any badges yet.
Our Supporters
Kristy Ledford

4 weeks ago

$25.00

Jamie Tibbs

#TeamPeyItForward

Last month

$52.00

Natasha Lund

January 2023

$10.40
Jamie Tibbs

#TeamPeyItForward

Last month

$52.00

Kristy Ledford

4 weeks ago

$25.00

Natasha Lund

January 2023

$10.40