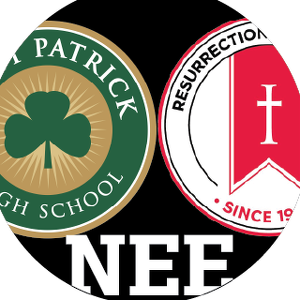 Our Team Fundraising Page
Our Story
Our team is proud to make the #POLARPROMISE and supporting the 7,500+ special olympians who compete year-round in the city of Chicago. All funds raised benefit the Special Olympics Chicago athletes, covering program costs such as transportation, sports equipment, team uniforms and food. Through your donations, people with intellectual disabilities have the opportunity to discover new strengths, abilities and success.
Saint Patrick High School has been doing the Polar Plunge for six years. It is a great tradition that the students of Saint Pat's love taking part in.
And this year is Resurrection High School's inaugural year!
Tommy and the Nee family are thrilled to join the Shamrocks and Resurrection for this years plunge! Tommy is an active participant in Special Olympics every year.
We rasied over $19,000 last year. Together, we can beat that!
And the special olympians need our support more than ever, so we hope to lessen this burden. We look forward to gaining your support this year. Thank you in advance for your generous support!
Our Supporters
Angela Christman

Buena Suerte, Johnny!

11 minutes ago

Karen Sutton

Have a great plunge!!

1 hour ago

$52.50

Patricia Smurlo

Good luck Ryan!

3 hours ago

$25.00

HERBERT and BERNADENE FLENTYE

GOOD LUCK KAITLYN WE LOVE YOU AND ARE PROUD OF YOU GMA & GPA

7 hours ago

$100.00

Carissa Berube

Wishing you the best of luck!!

20 hours ago

$52.50
Jackie Williams

2 weeks ago

$105.00

Kathleen Kelly

Good luck Kate!

2 weeks ago

$105.00

Maureen Perez

3 weeks ago

$105.00

Kristy Gibbs

3 weeks ago

$105.00

HERBERT and BERNADENE FLENTYE

GOOD LUCK KAITLYN WE LOVE YOU AND ARE PROUD OF YOU GMA & GPA

7 hours ago

$100.00