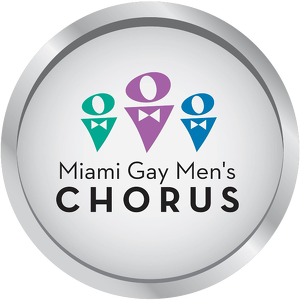 Miami Gay Men's Chorus
April 28, 2019
Our Mission
Established in 1999, the Miami Gay Men's Chorus is an inclusive, community-based organization of LGBTQ+ persons and allies united in a safe space with the purpose of bringing entertainment to the South Florida community. Inspiring and changing lives through the power of music at the heart of our mission, we provide a source of creativity, socializing, and relationship-building for our members while striving for artistic excellence and the creation of beautiful music.
We proudly delight our audiences with productions that feature not just humor & heart but also education & awareness of social issues that affect not just the LGBTQ+ community, but all who can be touched by the international language of music.​
Tell people why they should support your team!
0
days
0
hours
0
mins
0
secs
Our Supporters
Kitty Roedel

May 2019

$50.00

Keith Fernandez

Good luck Peter!

April 2019

$100.00

Michael Barker

April 2019

$50.00

Anonymous

Go Peter !!

April 2019

Margo Williams

April 2019

$26.50
Michael Wohl

April 2019

$1,000.00

Jane Engel Purcel

April 2019

$1,000.00

James Goldstein

April 2019

$530.00

RDA Foundation

April 2019

$500.00

The Gatehouse Group LLC

April 2019

$500.00