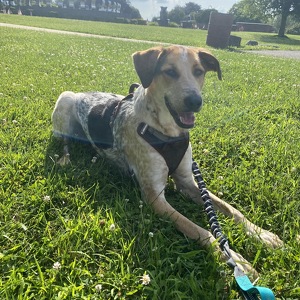 Become a Friend of Frankie
Frankie was adopted from Providence Animal Center in 2019. Prior to being adopted, he was saved from a high kill shelter and thanks to his PAC foster family, recovered from the deadly parvovirus. 
PAC is committed to Frankie and the thousands of animals like him to ensure they end up healthy and with families where they are cared for and loved. 
We fundraised over $2,500 for last year's virtual run so this year our goal is to double our impact with a goal of $5,000. 
AM

Albie Misci

$35.00

CB

Carla Bramble

$20.00
0
days
0
hours
0
mins
0
secs
Our Supporters
Louann Campbell

October 2021

$1,000.00

Meghan Murphy

Frankie Fan Club!

October 2021

$21.20

Facebook Donor

October 2021

$20.00

Remner Family

Giving back to Roxi's shelter home. We're so thankful to have her in our lives. Thank you Melanie and team!

October 2021

$337.00

Shane Hughes

October 2021

$50.00
Louann Campbell

October 2021

$1,000.00

Remner Family

Giving back to Roxi's shelter home. We're so thankful to have her in our lives. Thank you Melanie and team!

October 2021

$337.00

Colbie Campbell

To big Frankie, my dog! Miss being at the beach with you! Hope we can get the zoomies together soon!

October 2021

$150.00

Nicholas Saumweber

October 2021

$106.00

Salesforce

September 2021

$100.00