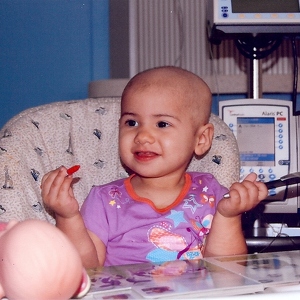 Camila's Team
Mom, Dad & Sebastian
Eleven Years ago our beautiful princess Camilla lost her battle to Leukemia. Today,  she would have been 14 yrs old. 
She spent 10 months in a hospital room with very limited home visits. BIG LOVE CANCER CARE was there for Camilla and us. They helped with meals, grocery expenses, toys, etc.  But most important they helped Camilla forget the pain with every visit as they brought a toy. 
We ask that you please take a moment and think about the families that are going through this horrible situation. You can help by donating a small dollar amount to continue this wonderful organization. Even $5.00 helps a child with groceries, a mother with toiletries, or a father to pay rent for the month.  
Please join our Team and come out to support us on Saturday, December 11th!  
EM

Elena Mafla

$35.00

EM

Edgar Mafla

$35.00

SD

Sebastian Duarte

$35.00

LJ

Lara Jordan

$30.00

SE

Samantha E. Franz

$30.00

TJ

Trevor Jordan

$30.00

JJ

Jett Jordan

$30.00

MJ

Mallory Jordan

$30.00
Our Supporters
Virginia Garrigos

Always in our hearts ♥️

December 2021

$102.00

Jose Guzman

December 2021

$25.50

Maria Guzman

December 2021

$25.50

Elena Nunez

Go Team Duarte!

November 2021

$25.50

Ben Ferguson

November 2021

$20.40
Virginia Garrigos

Always in our hearts ♥️

December 2021

$102.00

Jennifer Sieracki

November 2021

$102.00

Jose Guzman

December 2021

$25.50

Maria Guzman

December 2021

$25.50

Elena Nunez

Go Team Duarte!

November 2021

$25.50