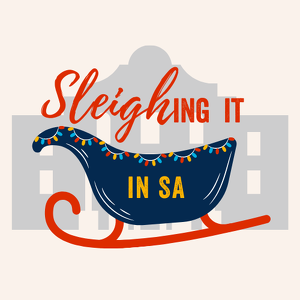 Friends, Family, and San Antonio community:
THANK YOU for considering joining our team! I'm so glad you found us! Take a look around this fundraising page and please let me know if you have any questions!
San Antonio is home to BIG Love Cancer Care's NEWEST program and 6th hospital, Methodist Children's Hospital. Many of you viewing this page have heard me talk about my time and experiences working with children and families fighting childhood cancer. Someone once said, "When you see a child fighting cancer, it changes your life forever."
Santa Dash is one of the largest fundraisers BIG Love hosts to raise money for their 20+ programs. Whether it's providing a meal to an inpatient family on Thanksgiving, a care package to a newly diagnosed teenager, financial assistance to the single parent, or even a new transmission to allow for reliable transportation to chemotherapy appointments, your donations and registrations for this event make a measurable difference in the lives of these hero families. (Plus, who doesn't need to run a 5K or two during the Christmas cookie season?)
- Jenna Painter (BIG Love Cancer Care - Director of Program Development: San Antonio)
CV

Carol Vickers

$35.00

DV

Don Vickers

$35.00

JE

Juston Edwards

$35.00

CR

Carson Roper

$35.00

CD

Catherine Dooley

$35.00

BE

Beth Edwards

$35.00

KH

Kelly Holtzinger

$35.00

AF

Ashley Farish

$35.00

AS

Amanda Shoemake

$35.00

ES

Ellie Steele

$35.00

AF

Ashley Farish

$35.00

CS

Carol Steele

$35.00

CH

Colton Hudspeth

$35.00

RS

Rebekah Sallot

$35.00

TM

Tyler Marr

$30.00

PL

Plucheck Luke

$30.00
Our Supporters
Kelly Holtzinger

November 2021

$50.00

Anonymous

November 2021

Carson Roper

October 2021

Ashley Farish

October 2021

$40.00

Tyler Marr

October 2021

$20.00
Tom Painter

October 2021

$102.00

Donna Painter

October 2021

$100.00

Rebekah Sallot

October 2021

$65.00

Kelly Holtzinger

November 2021

$50.00

Karlie Marr

October 2021

$50.00