My Personal Fundraising Page
Between September 12th – 20th, I will be riding in the Bikes Not Bombs (BNB) 33rd Annual Bike-A-Thon (virtual edition due to the pandemic), BNB's annual fundraiser. Last year you helped me raise $11,055 making me the top fundraiser for the 14th year in a row! My team, the Boston Cyclists Union-$50K Team, was also the top fundraising team, raising $13,809.  Thank you for your donations, let's do it again!
I would really appreciate it if you would make a generous pledge to support Bikes Not Bombs by sponsoring me. It is a fast and easy way to support grassroots organizations like BNB that rely on people like you to help them meet their operating budget.  
I am happy to report that an anonymous donor has offered to match the highest donation up to $500! Could that be you?  In honor of my 16th Bike-A-Thon, I am working to raise $16,000 for Bikes Not Bombs. Your donation makes all of their good work possible!
All donations are tax-deductible and you will receive a thank you and a receipt from BNB. If you give $35 or more, you will receive a one-year BNB membership, which includes their newsletter and a 10% discount on purchases at BNB and other area bike shops. With a contribution of $50 or more you may elect to receive a family/household membership. Please take a minute to look at the BNB website to see what they are all about by clicking on "BNB.ORG" at the top of the page. Thanks for your support!
Photo Gallery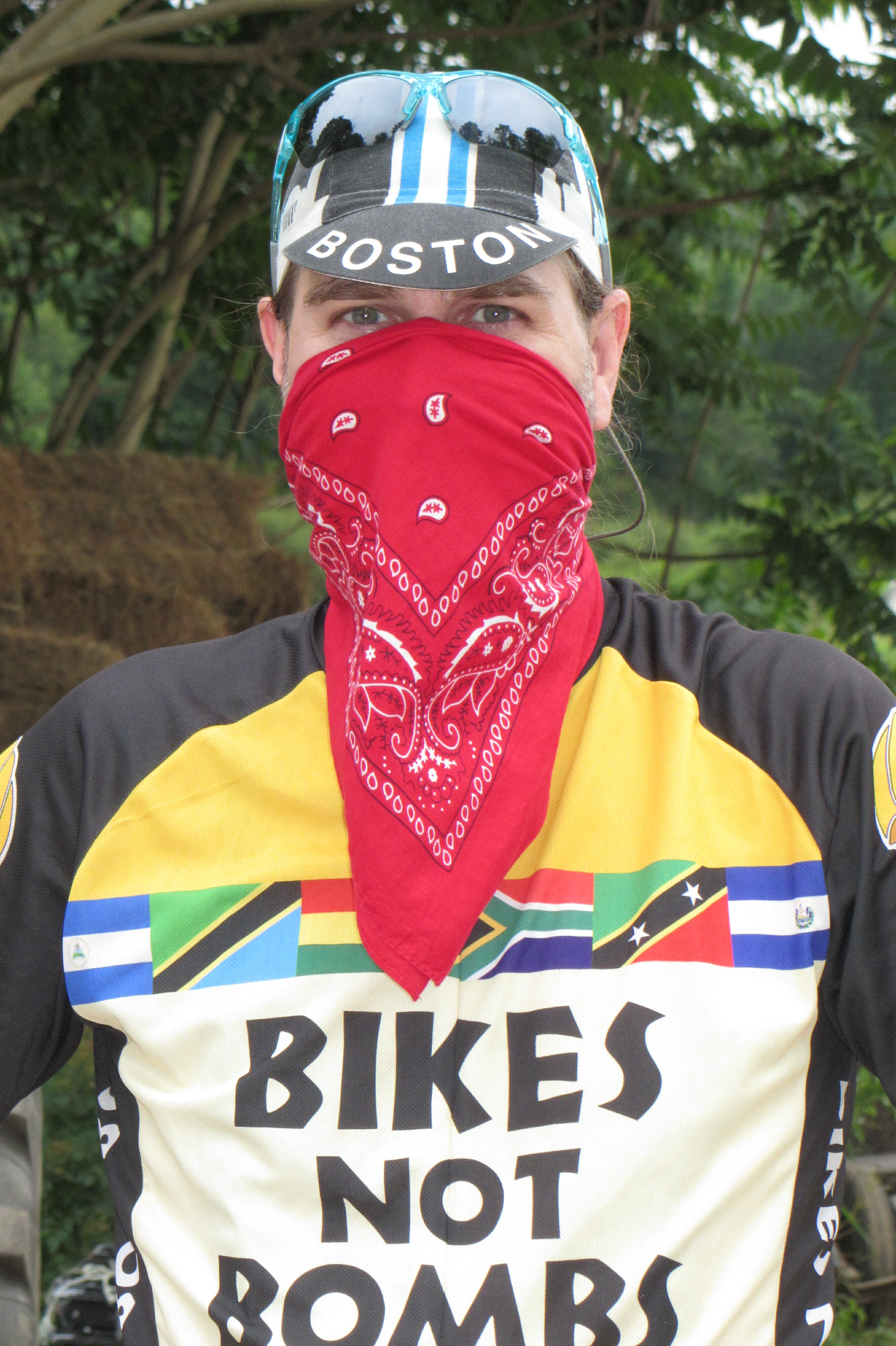 BAT20 - pandemic edition
0
days
0
hours
0
mins
0
secs
My Supporters
Jeremy Duffield

Last month

$100.00

Jonathan McCurdy

October 2020

$200.00

F. Joseph Uhrhane

October 2020

$250.00

Anonymous

October 2020

$250.00

Jonathan McCurdy

October 2020

$200.00
Robert shulman

September 2020

$1,000.00

F. Joseph Uhrhane

October 2020

$250.00

Anonymous

October 2020

$250.00

Peter Furth

September 2020

$250.00

Jonathan McCurdy

October 2020

$200.00