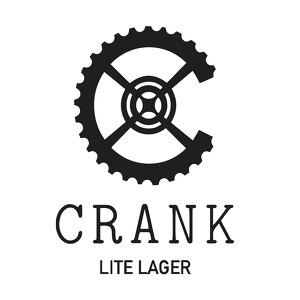 The CRANK Classic 2.0
The CRANK Classic 2.0 Fundraising Page
The CRANK Classic Invitational is back and better than ever. This year, we are raising funds for the Canadian Down Syndrome Society, a non-profit organization focused upon human rights, health, social participation, inclusive education, and employment for those with Down Syndrome.
Our Story
CRANK Lite Lager is the first and only premium beer priced in the value segment that is made BY young Canadians, FOR young Canadians (19+). For our second annual CRANK Classic golf tournament, we have decided to raise money for a cause that is near and dear to our hearts. 
Having launched only 1.5 years ago, CRANK is now listed in Beer Stores, bars, restaurants, and golf courses across the province. And soon to be on the shelves of your local LCBO and grocery store. We felt that after all the support we recevied as a business that launched in a pandemic, it was only right to give back. Help us reach our goal of $3,000 at this event.
THANK YOU TO OUR SPONSORS
Our Supporters
Gropper Professional Corporation

August 2021

$400.00

CRANK Lite Bev Corp

August 2021

$525.00

North American Crating Inc

August 2021

$400.00

Kieran McCourt

August 2021

$400.00

North American Crating Inc

August 2021

$400.00
CRANK Lite Bev Corp

August 2021

$525.00

Gropper Professional Corporation

August 2021

$400.00

North American Crating Inc

August 2021

$400.00

Kieran McCourt

August 2021

$400.00

North American Crating Inc

August 2021

$400.00