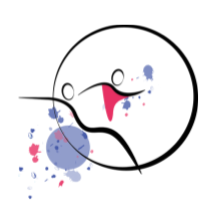 Dance PossAbilities
Our Story
Dance PossAbilities is an educational platform and consulting agency focused on promoting inclusive and accessible dance practices to dance educators, adjudicators, examiners, and studio owners! At DPA, our goal is not to recreate curricula, but to provide complementary strategies to evolve one's teaching practices to adapt to all of the different types of dancers that may participate in their class that have different learning needs. 
In celebration of Canadian Down Syndrome Week, we want to raise funds and celebrate our dancers with Down Syndrome. We will be hosting a virtual dance class on Saturday, October 29th @ 5 PM EST to bring awareness to our community and to celebrate their meaningful contributions. The class will be "Pay What You Can" and all contributions will be donated to the Canadian Down Syndrome Society
Sign up for the virtual dance class here: https://www.eventbrite.com/e/canadian-down-syndrome-week-virtual-dance-class-tickets-441610868997
Save the date and come dance with us!
Our Supporters
Jay Leung

October 2022

$100.00

Gabriel and Janet Provost

May 2022

$390.00

Anonymous

March 2022

$50.00

Chelsea Mathews

Such a great innovative!

March 2022

$100.00

Chaendra Gittens

March 2022

$50.00
Gabriel and Janet Provost

May 2022

$390.00

Gina Blandizzi

Love from your family on the Berlingeri and Martignago side beautiful! Keep shining Bella! ♥️

March 2022

$250.00

2741573 Ontario Limited

March 2022

$200.00

Affordable Janitorial & Caregiver Srvices

March 2022

$200.00

Jay Leung

October 2022

$100.00