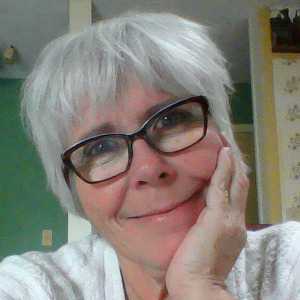 WEEKLY PROGRESS REPORTS AND WRITING SAMPLES
WRITING GOALS
My writing goals for the 2022 Clarion West Write-a-Thon may not seem all that ambitious when you consider word count. However, this year I decided to try flash fiction, known for word counts of no more than 1,500 words.  To me, that's an astounding feat because I don't find high word counts daunting. By scoping in, I have to do a good job planning and editing to get the job done, which translates to more labor-intensive writing. There are some other goals as well.
Write six flash fiction stories of no more than 1,500 words. Edit and rework them with plans to send them out by the end of August 2022.

Interact with and support Write-a-Thon writers by hanging out on the Discord channels.

Learn to work in a writing group; make sure I write critiques for the other five members of the group to guarantee their feedback is timely. Never be late submitting my own stories for peer review.

Work on my novel if there is time and my brain sufficiently recovered from chemotherapy.
WEEKLY PROGRESS AND WRITING SAMPLES
WEEK SIX
WEEK FIVE
Andy Duncan gave us a double-barrel prompt loaded with extra pizzaz. Write a  real memory that cannot be explained, no embellishment, but tell what actually happened. On top of that, he gave us a talk about the importance of first and last sentences. What did I end up with after sleeping on it and sitting down for an hour? I got a good memory story.  And I even did the Duncan first and last sentence dunk for the win.
Writing Sample Flash Ficton---
Twenty to ten on a Saturday night, when I was twenty, I met with a possum playing dead in the road. From behind the steering wheel of my three-speed six-cylinder canary yellow 1977 Camaro, I saw it scamper onto the road, freeze in the beam of my headlights, and finally faint.
Writing Sample Novel---
Although first light pushed long deep shadows across the back garden, the low but still visible moon illuminated a single spot amid rows of perennial flowers and the low-lying thicket of rhododendrons and blaze azaleas.
     Look!
     A giant troll's footprint, full of the night's heavy spring rainfall, hosted two faeries who rode on the back of a swan adorned with peacock plumage and silver cobwebs drenched with dew. The swan moved silently across the water and faded, bathed away by sunlight.
     In the next moment, only the footprint remained—-along with newly awakened memories of the first time MJ had seen just such a footprint.
WEEK FOUR
When I was given this week's prompt, I scratched my head because it should have been easy. I wrest;ed with it for four days! On Saturday morning, I took a family friend from the UK to see the Gray Fossil site (one of three post-ice age fossil sites in the world to have complete fossil remains layered in a huge sink hole). The museum had a Tesla Coil lights and music show, and after the tour of the museum, we went. Wow! How I want a Tesla coil setup in my house! On the way home, my mind wandered to the Tesla that was launched into space, and I hurried home and did some Starman research! Voila! I had my story done Sunday morning!  Premise of the story? Well two alien joyriders have a little traffic accident with that Tesla, and sparks fly!
Writing Sample---
"What was that?"
     "I don't know. I think I hit something."
     "There's not supposed to be anything out here in this part of this solar system. Are you sure you didn't make a wrong turn at Aludra?"
     "My dad will exterminate me if there's even a tiny scratch on his transport."
     "Better you than me. I've crashed two transports this year, and my dad has threatened to make me manage the pithead at his brand new mine on Gannymede if I have another mishap."
WEEK THREE
We were prompted to write a letter that would give us satisfaction, making it in an alternate world. I'd been arguing with my insurance company about a prescription my neurologist gave me. The insurance company's pharmacist sent a patronizing letter informing me that the request was denied because the drug was not intended for people with my health problems. Well, the doctor was upset, my oncologist was livid, and was left with ¼ of the dosage needed to manage a health problem. I wrote a letter to the pharmacist lamenting the injustice, and the only way I could dole out a suitable punishment was to become the Devil. I don't have my meds, but I do feel a bit better…
Writing Sample---
Dear Ms. Z,
     Before I rake you over the coals of all the fire and brimstone at my disposal, I want to compliment you on your supplying Hell with the necessary quotas of lost souls from the western half of the fine Commonwealth of Virginia. It takes an exceptional class of pharmacist to deny a doctor's request for life-saving medication for a cancer patient. My hat is off to you for a mere nanosecond this morning because I must address your eagerness to excel in the soul harvesting business at hand.
WEEK TWO
Andy Duncan challenged writers in the flash fiction groups to craft a story about an article of clothing that we actually owned. Mine was about a plain corduroy coat purchased at a yard sale.
Writing Sample--- When Lottie Jane Lester came screaming from the coat room, maggots were falling from her hair, and mice were leaping from the pockets of her fancy new winter coat. The terror in her icy blue eyes was real, and I sat calmly at my desk while my classmates climbed onto tables and up bookcase shelves to get away.
WEEK ONE
There were two assignment choices, the one from Andy Duncan's flash fiction workshop—Read two science articles and work what you learned into a science fiction story.  Then there was a prompt for at large Write-a-Thon participants: Write a story about a trip that starts out ordinary and then has something happen that turns the story into speculative fiction.  I combined the two.
Writing Sample--- A shaft of sunlight angled from the clearing storm clouds and glazed the window with a warm afterglow. The warmth made her turn her face and close her eyes. When she opened them, she saw the reflections of her companions. But they couldn't be the party of three she had spent so much time with! The iridescent alien faces on the glass did not correspond with the humans she saw when she looked directly at them. A few furtive glances at the window behind her seat gave her a clear view of half the car, and she pondered the mix of alien and human faces. She, evidently, was the only human who saw reality. Or was she the only human hallucinating?
0
days
0
hours
0
mins
0
secs
My Supporters
Jerry Kaufman

July 2022

$10.70

Evan J Peterson

Great to see you back this year, Liz!

June 2022

Liz Phillips

June 2022
Jerry Kaufman

July 2022

$10.70