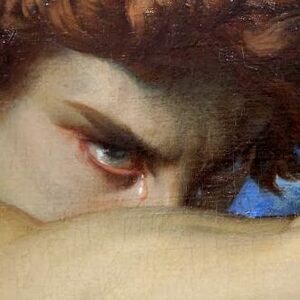 Happy Write-A-Thon!
Welcome, friends! Let's get ready to make some words and raise some $$$
About Me
I'm Jay and this is my second year joining the Clarion West Write-A-Thon. My main goals for this year are to write some new short fiction and finish revising my current novel work-in-progress. I'm already having a blast getting to know everyone over in the Discord, and look forward to participating in several workshops. Fellow writers, find me in the Discord!
Clarion West is important to me because they are truly doing so much work to support up and coming writers while offering high quality workshops and coursework, as well as networking opportunities for new authors. I hope you'll consider supporting me with a donation during this year's Write-A-Thon!
My Writing Goals
write 6 new pieces of flash fiction

participate in 4 Clarion West workshops/courses

complete my current novel revision
Inspirational Quotes
Any sufficiently advanced technology is indistinguishable from magic.
- Arthur C. Clarke
Where does the miracle of science end and magic begin?
- Chuck Tingle
Writing Sample/Progress/Updates/Write-a-thon Blog
The party begins at sundown. I sit on Michael's bed waiting to be summoned, freshly scrubbed and done up in my best powders, eye glitter, and lipstick—the no-smudge kind that's getting harder to find these days. No one seems to make it anymore, yet the Lords expect you to wear it.
Their logic makes about as much sense when it comes to makeup as it does in every other avenue. They don't know it's painted on, that it will move when they smear their too-eager hands across our faces. I'm not even sure they know the glitter doesn't appear naturally over the folds of our eyelids—as if we were bedazzled from birth.
I take a deep breath, trying to get myself in the correct headspace for the next few hours. It's been a while since Michael hosted one of these parties—not since the last time he had a pregnant Chalice. And that was over a decade ago.
Publications List
Short Fiction
THE EXHALATION, appearing in BIOLUMINESCENT: A LUNARPUNK ANTHOLOGY, coming 2023 from Android Press
0
days
0
hours
0
mins
0
secs
My Supporters
Clarion West

July 2022

$25.00

Micaiah Evans

July 2022

$20.46
Clarion West

July 2022

$25.00

Micaiah Evans

July 2022

$20.46